Lithium ion battery makers racing ahead to build manufacturing facilities, report finds
BOULDER, Colo.--Traditionally, the electricity grid has functioned mostly without any stored resources. Today, however, the rapid expansion of distributed, renewable energy resources is increasing demand for energy storage on the grid even as technological advances in electrochemistry are enabling advanced batteries to play an increasingly important role in grid management. Click to tweet: According to a recent report from Navigant Research, the annual energy capacity of advanced batteries for utility-scale energy storage applications will grow from 412 megawatt-hours (MWh) in 2014 to more than 51,200 MWh in 2023, at a compound annual growth rate of 71 percent.

"While there are several chemistries suitable for large energy storage installations for the grid, the clear leader is lithium ion and its subchemistries," says Sam Jaffe, principal research analyst with Navigant Research. "Lithium ion manufacturers have raced ahead in building manufacturing facilities, giving them considerable advantages in the ability to meet large-volume orders and utilize economies of scale in order to bring prices down."
The highest growth and volume of sales of advanced batteries over the next 10 years will occur in Asia Pacific, according to the report. Power grids in the region are relatively immature, and the grid infrastructure still needs much work in many countries. This provides an enormous opportunity for the use of batteries on the grid as one method to balance the load with generation.
The report, "Advanced Batteries for Utility-Scale Energy Storage", analyzes the global market for advanced batteries for large-scale grid applications. The report examines the business case for various utility-scale energy storage applications and explores the strengths and weaknesses of the major battery chemistries and how they match to specific applications. Global market forecasts for energy capacity, power capacity, and revenue, segmented by region, application, chemistry, and subchemistry, extend through 2023. The report also provides profiles of the key market participants, including major battery manufacturers and systems integrators. An Executive Summary of the report is available for free download on the Navigant Research website.
About Navigant Research
Navigant Research, the dedicated research arm of Navigant, provides market research and benchmarking services for rapidly changing and often highly regulated industries. In the energy sector, Navigant Research focuses on in-depth analysis and reporting about global clean technology markets. The team's research methodology combines supply-side industry analysis, end-user primary research and demand assessment, and deep examination of technology trends to provide a comprehensive view of the Smart Energy, Smart Utilities, Smart Transportation, and Smart Buildings sectors. Additional information about Navigant Research can be found at www.navigantresearch.com.
About Navigant
Navigant is a specialized, global expert services firm dedicated to assisting clients in creating and protecting value in the face of critical business risks and opportunities. Through senior level engagement with clients, Navigant professionals combine technical expertise in Disputes and Investigations, Economics, Financial Advisory and Management Consulting, with business pragmatism in the highly regulated Construction, Energy, Financial Services and Healthcare industries to support clients in addressing their most critical business needs. More information about Navigant can be found at www.navigant.com.
Featured Product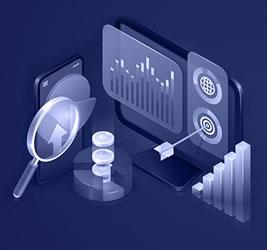 At Precedence Research we combine industry-leading insights with ground-breaking research techniques to help our clients successfully address their unique business challenges and achieve mission-critical goals. Our suite of services is designed to give tailwinds to businesses.