Custom-designed 35.25kW photovoltaic system for local utility Fortis TCI is territory's largest commercial renewable energy project
New York, NY (May 29, 2014)--- UGE (www.urbangreenenergy.com), a global leader in distributed renewable energy, announced today that it has completed the first commercial-scale solar energy project on the Turks and Caicos Islands, in partnership with local company Urban Green Environmental. The 35.25-kilowatt solar photovoltaic system, installed on the roof of Fortis TCI's headquarters in Providenciales, will serve as a pilot project that could ultimately usher an additional wave of renewable energy projects to the island territory.

Fortis TCI, the project's owner, selected UGE and Urban Green Environmental to design, install, and implement the completely customized photovoltaic system, which consists of 141 monocrystalline solar panels. In addition to managing the project from start to finish, the two companies also trained Fortis TCI staff, who will continue to gain practical experience in the operation and maintenance of solar systems as part of the pilot phase.
"The Turks and Caicos Islands have superb climate conditions for both wind and solar energy. The territory is an ideal market for evaluating renewable energy expansion, and we're proud that we could bring our expertise to the project, " said Nick Blitterswyk, CEO of UGE. "Our partner Urban Green Environmental has been instrumental in leading this successful installation, and together we've carved a pathway for Fortis TCI to evaluate and potentially expand its commitment to renewable energy."
"We're excited that Fortis selected us for this solar PV project, especially since it will allow Fortis to look at new ways solar energy might be integrated into the electricity grid. These renewable systems often pay for themselves once they're built, so they can be a very financially viable option," said Jay Bennett, president of Urban Green Environmental. "Our partnership with UGE also expands the possibilities for the project, since they have the capability to easily scale and even finance future projects."
Urban Green Environmental is part of UGE's international Partner Network, currently operating in nearly 90 countries around the world. Partners like Urban Green Environmental work with UGE to remove barriers to international adoption of renewable energy, with a focus on modular systems that are adapted to fit each customer's specific site and energy needs. UGE also provides distributed renewable energy system design, technical and sales training, site analysis tools, and financing capabilities for international partners.
The FortisTCI solar energy pilot project is expected to last between one and two years. The electricity company also plans to begin a wind-power pilot project, which will commence once the company receives final planning approval, according to its press release.
About UGE
With more than 1,500 installations in 90 countries, including installations for several Fortune 100 companies, UGE is changing the face of distributed renewable energy at a global scale. UGE puts users in control of their energy source by deploying hybrid wind, solar and storage solutions, from Fortune 100 commercial facilities to telecom towers in developing countries. UGE's technology advantage includes proprietary wind technology, site planning and deployment, power electronics, and remote monitoring and control systems, which are combined into best in class solutions at the nexus of energy cost, security and sustainability.
www.urbangreenenergy.com
Featured Product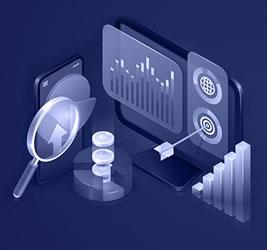 At Precedence Research we combine industry-leading insights with ground-breaking research techniques to help our clients successfully address their unique business challenges and achieve mission-critical goals. Our suite of services is designed to give tailwinds to businesses.