Tiger Group's Remarketing Services Division and Aaron Equipment Company Inc. will conduct a live webcast auction at 10:30 a.m. (HST) on June 17 for the assets of an activated carbon processing facility and biomass power plant formerly owned by Big Island Carbon LLC and its affiliates.
AUCTION SET FOR ASSETS OF ACTIVATED CARBON PROCESSING FACILITY & BIOMASS POWER PLANT IN HAWAII

--Tiger Group and Aaron Equipment to conduct live webcast auction on June 17
WAIMEA, Hawaii (6/4/14)—By order of the U.S. Bankruptcy Court, Tiger Group's Remarketing Services Division and Aaron Equipment Company Inc. will be conducting a live webcast auction at 10:30 a.m. (HST) on June 17 for the assets of an activated carbon processing facility and a biomass power plant here formerly owned by Big Island Carbon LLC and its affiliates. Assets being sold include process, plant support, laboratory/testing, maintenance/shop, and electrical equipment; several pre-engineered metal buildings; and office furniture and equipment. The sale is being conducted under the direction of bankruptcy trustee Charles A. Stanziale of McCarter & English, LLP.
Previews will be held at the site, 61-3277 Maluokalani St., Waimea (Kamuela), from June 14-16, from 9 a.m. to 4 p.m. The auction will take place live and via webcast from the Waikoloa Beach Marriott on June 17 starting at 10:30 am. The webcast will take place through bidspotter.com, where a photo catalog of the auction lots can be found.
"With its diverse range of assets, this auction represents a unique opportunity for companies involved in a wide range of processing and energy operations, or in the activated carbon industry, and virtually any industrial operation," said Jeff Tanenbaum, President of Tiger Remarketing Services. "Most of the equipment was installed new between 2009 and 2011 and has extremely low usage."
The Big Island plant was built to crush, size and char locally-grown macadamia nut shells, and then activate the charred products in a 'green,' non-chemical manner. The on-site biomass power plant is equipped to support the facility with energy generated from pyrolysis oil synthesized by the process. More than $40 million was invested in the facility, developed by Denham Capital Management, but funding was cut off before the plant could begin full production. The company filed for Chapter 7 bankruptcy on November 5, 2012 in the Delaware Bankruptcy Court (case number 1:12-bk-13023). According to former management, the facility initially produced and tested a high grade of activated carbon. During that preliminary phase, the company also identified the steps and costs necessary to ready the operation for full production, said Tanenbaum.
Stanziale added: "The previous investment in the plant and the cutting edge technology makes this a great opportunity for a turnkey buyer, the opportunity for which will be available up until the auction date."
The auction will feature the following individual assets:
Process Equipment--Bartlett-Snow Alstom indirect electrically heated rotary calciner; Bartlett-Snow Alstom indirect cooled rotary cooler; Alstom power char converter reactor; G.C. Broach direct fired superheater; Ambassador heat-transfer steam-surface condenser package; U.S. Air Filtration pulse-jet dust collector; Komline-Sanderson rotary drum vacuum filter; Elliott multi-stage steam turbine, and more.
Plant Support Equipment--Cleaver Brooks water tube boiler; Cummins diesel generator; three Kaeser rotary screw air compressors; Cain Industries exhaust steam generator; three Gas Systems nitrogen generators; three Silvan Industries nitrogen receiver tanks; two Evapco cooling towers; Marley crossflow cooling tower; Industrial Steam spray-tray deaerator; Donaldson GDS static air filter; self- dumping Hoppers, high-pressure blowers, a 1,040-gallon air receiver tank, air dryers, air conditioners, pallet racking, and more.
Buildings--three R&M Steel Butler-type structures: a 4,000-square-foot-plus office building, offering 17-foot heights at its peak; a 4,000-square-foot warehouse building, with 25-foot ceiling heights at its peak; and a 1,300-square-foot-plus generator building with 20-foot heights at its peak.
Maintenance and shop equipment--Miller welder; Ridgid pipe stands; Westward 12-inch drill press; Dewalt 14-inch chopsaw; corded and cordless drills and angle grinders; tube benders; impact guns; tool chests; sanders; work tables; ladders; shop vacs; and more.
Lab and test equipment--Ametek polarized energy dispersive X-ray fluorescent benchtop analyzer with monitor and APC power backups; Micrometrics accelerated surface area and porosimetry analyzer with computer, monitor, and printer; Retsch centrifugal mill; Fluke documenting process calibrator; two Setra lab scales; Crystal digital test gauge; Enerac portable combustion emissions analyzer; and more.
Electrical equipment--Cutler-Hammer 75-45 kVA transformers; Allen-Bradley panelview control panels; Cutler-Hammer panelboards; 21 sections of Square D motor control centers; Ametek 15kVA inverter panel; and more.
Office furniture and equipment: Compaq laptops; Dell computers and monitors; desks, rolling pneumatic task chairs; file cabinets, shredders; whiteboards; and more.
For a full description of the offering and details on how to schedule a site visit and bid, go to: www.SoldTiger.com
About Tiger Group
Tiger Group provides asset valuation, advisory and disposition services to a broad range of retail, wholesale, and industrial clients. With over 40 years of experience and significant financial backing, Tiger offers a uniquely nimble combination of expertise, innovation and financial resources to drive results. Tiger's seasoned professionals help clients identify the underlying value of assets, monitor asset risk factors and, when needed, provide capital or convert assets to capital quickly and decisively. Tiger's collaborative, straight-forward approach is the foundation for its many long-term 'partner' relationships and decades of success. Tiger operates main offices in Boston, Los Angeles and New York. To learn more about Tiger, please visit www.TigerGroup.com.
######
Featured Product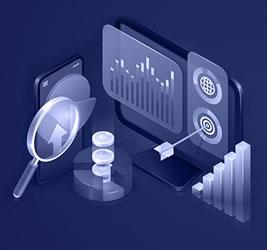 At Precedence Research we combine industry-leading insights with ground-breaking research techniques to help our clients successfully address their unique business challenges and achieve mission-critical goals. Our suite of services is designed to give tailwinds to businesses.