European Investment Bank, International Finance Corporation and World Bank to discuss PV project bankability at INDIASOL 2014
Although there is already over 2GW of installed PV capacity in India, local banks are still concerned with the risks associated with PV projects and the main reason is the lack of experience in the Indian market. There are many factors that affect the bankability of PV projects in India and the feedback that PV-Insider has had from leading solar investors is that reliability is the key to securing investment. This includes the reliability of the technology suppliers and EPC contractors as well as the developers' track record.

However, with multilateral investment banks such as the International finance Corporation (IFC) and the European Investment Bank (EIB) still continuously investing in the Indian PV industry, the opportunities for Indian companies to expand their portfolio is huge. For example, the European Investment Bank have recently provided the Indian Renewable Energy Development Agency Ltd (IREDA) - the institution within the Ministry of New and Renewable Energy which is responsible for providing loans for new clean energy projects – with a €200 million loan for renewable energy projects.
In order to secure such investments, it is important for developers to understand how to meet the specific legal, technical and financial requirements. Sunita Lukkhoo the Country Manager at the EIB and K S Popli, theChairman of IREDA, will be joining PV Insider's INDIASOL 2014 conference to discuss the future investment opportunities for PV developers in India and how they can secure a share of this €200 million.
They will also be joined by Anita George, who is the Regional industry Director of Asiaat the IFC andAshish Khanna, the India Energy Team Leader atThe World Bank to debate and discuss the bankability of PV projects in India.
For more information on the topics that will be discussed at INDIASOL 2014, visit:
http://www.pv-insider.com/india/conference-agenda.php
Or contact Sarah Kingham on sarah@pv-insider.com
Featured Product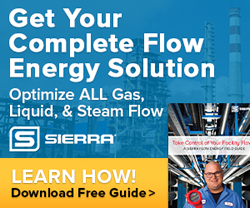 Download Flow Energy Guide - Written by Engineers For Engineers. Learn how to save on energy costs by optimizing your facility flows that impact costs like compressed air, natural gas, steam, and hot or chilled water.