Recruitment effort planned to attract broader member base reflecting the---- solar industry's complete value chain---- Stronger focus on key international markets including China and Japan---- Expanding association's presence in emerging markets, particularly the Middle East and Latin America---- Intensifying activities in Energy Storage arena with special events, conferences and networking opportunities---- Emphasis on best practices, R&D and innovation technologies to reap more productive benefits for IPVEA members
Hanau, Germany/Orlando, U.S., June 16, 2014 – IPVEA decided during its meeting on 5 June at Intersolar 2014 in Munich to expand the organisation's activities and take a leadership position amongst the international solar and energy storage business community.

A current barometer read of the solar industry at large reflects positive growth activity, despite some PV supplier contraction.
IPVEA, which was established in 2008, believes a frank dialogue within the value chain is needed in order to maximize solar energy's potential in becoming a mainstream energy source that will help address global consumption needs for years to come.
Recent trends show a shift from a maturing European market to a dramatically increasing number of new emerging markets, thus presenting huge opportunities but also many challenges. For example, China has quickly become a principal PV manufacturing base and the world's largest solar market.
To address this new industry evolution, IPVEA's board of directors acted to widen horizontally the member base within the value chain. Subsequently, all downstream and upstream suppliers, including manufacturers, supplier of modules and inverters, will be welcomed to join the association.
Subsequently, IPVEA membership will now also represent synergistic practitioners along the solar value chain, including storage and hybrid solutions, grid operators and other stakeholders, including utilities, investors, and financial institutions.
Besides continuing its existing focus on the growing Asia-Pacific region, IPVEA is moving to build new partnerships in emerging markets, including Middle East/North Africa and Latin America.
Newly elected IPVEA president Eric Ast stewards over an association with a solid foundation, and one that is built for growth and new opportunities, thanks to the expansion of its mission.
"IPVEA has been expanding the association's membership from photovoltaic (PV) and battery production equipment manufacturers to now include materials, components, and module manufacturers," explains Ast, who also serves as senior manager of global business development photovoltaics for Multi Contact AG, a leading provider of electrical connectors for power generation and distribution.
"The benefits from working together will build a stronger global upstream PV industry, as well as establish a platform to identify bottlenecks in manufacturing and create common solutions to lower cost and increase efficiency," he adds.
Unlike other trade groups in the solar space focused primarily on lobbying government entities, Ast notes that IPVEA is designed to serve the needs of companies all along the solar value chain.
For more information please refer to: http://www.ipvea.org
Background IPVEA
IPVEA was established in May 2008 and is an independent, non-profit organization. The members of the IPVEA promote a path of cooperation and mutual support in achieving proactive solutions between all sectors within the Solar Power Generation and Energy Storage Technology value chain.
Featured Product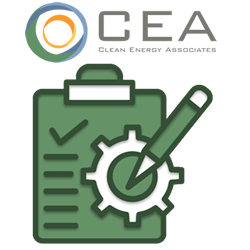 Clean Energy Associates provides a complete quality assurance solution that covers the entire product lifecycle of PV modules, storage systems, and every Balance of Sy stem (BOS) component. CEA's experienced on-the-ground and international team of quality control engineers and account managers offer an unparalleled quality assurance presence that can protect solar and storage investments and ensure future energy-producing viability for the life of the product.