Canada has invested approximately $5 billion in ecoEngery program to drive hugely impressive renewable energy projects In the US, most states have set targets to produce between 10% and 20% of their energy from renewable sources by specified dates from 2015 onwards,' says analyst
LONDON, UK (GlobalData), 17 June 2014 - Policies set by federal and state governments in the US and Canada are driving the growth of renewable power generation and maintaining the countries' status as global leaders in this industry, according to research and consulting firm GlobalData.

The company's latest report* states that federal policies, such as the US government's Production Tax Credit (PTC) and Canada's ecoEnergy program, alongside state policies including Renewable Portfolio Standards (RPS) in the US, are fundamental to the continued development of renewable power in North America.
Swati Singh, Analyst for GlobalData, says: "In the US, renewable power growth has been stimulated by state-level RPS, led by California and Texas. Under RPS, most participating states have set targets to produce between 10% and 20% of their energy from renewable sources by specified dates from 2015 onwards. Some states have more ambitious targets, such as 33% in California by 2020 and 40% in Maine by as early as 2017."
In Canada, the ecoEnergy program has seen approximately $5 billion invested in a variety of federal schemes to provide Feed-in Tariffs (FiTs) and to fund renewable energy projects, finance technology initiatives and support energy efficiency. There are no federal targets for renewable energy production in Canada, but each province has been authorized to develop its own policy framework.
Quebec has a target of achieving 4,000 Megawatts of wind power by 2015, while provinces such as British Columbia and Saskatchewan are targeting 90% and 100%, respectively, of new power generation from renewable resources by 2016.
"Of all the Canadian provinces, Ontario has the greatest renewable energy capacity due to a comprehensive FiT program developed under its Green Energy Act of 2009. Ontario's Renewable Energy Standard Offer Program sets a FiT for small renewable energy production projects, with the aim of making it easier and more economical for businesses to supply renewable power to the provincial grid," Singh concludes.
* North and South America Renewable Energy Policy Handbook 2014
Featured Product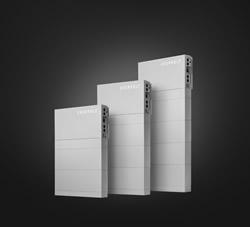 Panasonic's Total Home Energy System is built to deliver. The same battery technology we use to power the world's most advanced electric cars is now available to power your home. But it doesn't stop there. The all-in-one renewable energy system pairs Panasonic solar panels with Evervolt™ batteries to offer your customers a complete solar + storage solution, manufactured and warrantied by a company you know you can trust. In stock now.