New M250 and M215 Microinverters available in Australia and New Zealand
Clean Energy Week 2014

MELBOURNE, Australia--Today Enphase Energy, Inc. (NASDAQ: ENPH) announced its fourth-generation Enphase® System is shipping in Australia and New Zealand. The new M215 and M250 Enphase Microinverters will offer the world's only fourth-generation microinverter technology, optimized for higher-power modules. As per previous generations, both microinverters will operate by sending bi-directional data to the Envoy Communications Gateway, with recently-added Wi-Fi option. The Envoy connects to the Enlighten software platform to deliver a new standard in solar system intelligence and reliability.
Enphase Energy's market-leading technology has been well received in both the Australian and New Zealand markets, with the product being installed on a host of high-profile sites such as the Richmond Football Club's iconic Punt Road Stadium, and national New Zealand landmark, the Auckland Museum.
"We are delighted to bring our coveted fourth-generation technology to our customers across Australia and New Zealand," says Nathan Dunn, managing director, APAC, for Enphase Energy. "Following a fantastic market entry in 2013, our latest product evolution represents the global pinnacle in inverter quality, performance and reliability."
Enphase is the number one inverter used in residential solar in the Americas, according to an IHS report.
Enphase M250 Microinverter: Optimized for high-power solar modules, the M250 Microinverter produces 250-Watts rated AC output power and pairs with modules up to 310W.
Enphase M215 Microinverter: The fourth-generation M215 Microinverter produces 215-Watts rated AC output power and pairs with modules up to 270W.
Both the M250 and fourth-generation M215 are rated at 95.7 percent EU efficiency and have been built to withstand the harshest environmental conditions. They are IP67 rated and have undergone over one million hours of testing in extreme temperature and humidity environments prior to launch. This level of quality testing and assurance is unprecedented amongst microinverters, setting a new standard for reliability in the industry. In addition, the new Enphase System continues to be supported by an industry-leading 10-year warranty.
The new fourth-generation Enphase M250 Microinverter is available now, with the M215 to be released in September 2014, through authorized distribution in Australia and New Zealand.
For more information about the fourth-generation Enphase System, visit: enphase.com/au. To sign up for new training available for the M250 and M215, visit: enphase.com/au/training/.
Visit Enphase Energy at Clean Energy Week 2014 (Sydney, July 22-25):
Raghu Belur, co-founder of Enphase Energy, will present the new fourth-generation Enphase Microinverters at Clean Energy Week, 2014. The presentation will take place as part of the ATRAA stream on Day 2, July 25th, 11.00am – 12.30pm. Visit Enphase Energy at the AC Solar Warehouse and AMI booths for further information.
About Enphase Energy, Inc.
Enphase Energy delivers microinverter technology for the solar industry that increases energy production, simplifies design and installation, improves system uptime and reliability, reduces fire safety risk and provides a platform for intelligent energy management. Our semiconductor-based microinverter system converts energy at the individual solar module level and brings a systems-based, high technology approach to solar energy generation. Connect with Enphase on Facebook and follow us on Twitter. www.enphase.com
Featured Product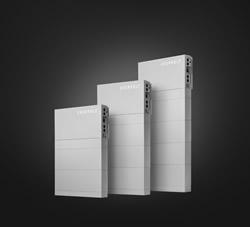 Offer homeowners best-in-class solar and energy storage in one money-saving bundle. Panasonic's new EverVolt™ Series modules come in 350W, 360W, 370W & 380W models and work seamlessly with their EverVolt battery storage - all warrantied by one of America's most trusted brands.