5.2 MW facility to convert organic waste into clean electricity to power Massachusetts
EVEN YEHUDA, Israel, June 13, 2014 --Bluesphere Corp. (BLSP) (the "Company" or "Bluesphere"), a clean energy company that develops, manages and owns waste-to-energy projects, announced today it has signed a Memorandum of Understanding ("MoU") with a local developer operating in the recycling and compost business to co-develop a waste-to-energy project in the Boston metropolitan area.

This marks the third waste-to-energy facility in development for Bluesphere. The Company is developing a 5.2 MW facility in Charlotte, North Carolina, which is currently in its design and engineering phase and is expected to break ground on construction this year and be fully operational in 2015. The Charlotte, North Carolina facility has received over $22 million in project financing commitments from a Fortune 50 company and a leading environmental investment fund, as well as having signed a long-term contract with one of the largest power holding companies in the U.S. to purchase electricity generated at the plant. Bluesphere is also developing a 3.2 MW waste-to-energy facility in Johnston, Rhode Island.
Per the terms of the MoU, Bluesphere will take advantage of the site's existing operations to build and operate a 5.2 MW waste-to-energy plant on the same premises in the Boston metropolitan area. The advantage of such an approach is that the joint project will benefit from the site's existing permits and feedstock supply arrangements.
"Our partner has already developed much of the critical infrastructure for a waste-to-energy project and this is not only expected to shorten our timeline to develop the project from start to finish, it is also expected to reduce costs and increase profitability for the project," stated Bluesphere CEO Shomi Palas.
Bluesphere generates electricity from biogas derived from organic waste, which is mostly food waste, and sells this electricity to leading electric companies through long-term power purchase agreements. Waste-to-energy is one of the fastest growing segments in the renewable energy markets. According to SBI Energy, the thermal and biological segments reached $6 billion in 2012 and will reach $29 billion by 2022.
About Bluesphere Corporation
Bluesphere Corporation is a company in the cleantech sector as a waste-to-energy project Integrator. Bluesphere develops waste-to-energy and other renewable energy projects. The Company aspires to become a key player in the global waste-to-energy and renewable energy markets. For further information please visit the Company's website http://www.bluespherecorporate.com
Featured Product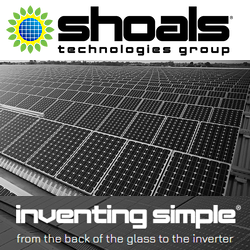 Inventing Simple® isn't just a slogan to us, it's a way of life. Using simple plug-and-play ideology, we revolutionized solar installations in 2003 with our Interconnect System™. Our harnessing system is now the gold standard EPC's use around the world. By using simple ideas, we are making solar energy a more affordable and clean power source for future generations.