Company marks June 21 World Solar Day by working to make solar energy more widely usable, in combination with storage and communications technologies
Kyocera Corporation (President: Goro Yamaguchi) announced that its total accumulated production of solar modules since 1975 has exceeded the 5 gigawatt (GW) milestone. For comparison, 5GW of solar modules would be sufficient to supply individual 3.5-kilowatt PV systems for more than 1.4 million homes. In the current fiscal year (April 2014 to March 2015), the company is targeting annual production of 1.4GW, up from approximately 1.2GW in the previous fiscal year.

Kyocera's rapid increase in solar production in recent years has been spurred by rising global demand for renewable energy resources. Solar is becoming an attractive solution for countries, businesses and consumers who want to reduce their impact on the environment and dependence on coal and nuclear energies. This has become most evident in Japan over the past few years, where an aggressive feed-in-tariff program launched in July 2012 has seen an unprecedented rise in the adoption of solar. Kyocera has also taken proactive measures to further its solar business by becoming an independent power producer.
Some of the larger solar installations using high-quality, efficient Kyocera modules include:
- Kagoshima Nanatsujima Mega Solar Power Plant: a 70 megawatt (MW) solar field in Kagoshima Bay, one of Japan's largest solar power plants.
- AV Solar II: a utility-scale installation in Arizona, U.S.A., using 25MW of Kyocera modules.
- U.S. Light Energy: 9.4MW of installations in New York State, U.S.A., financed by Kyocera.
- Thai PV Program: Solar farms at 35 locations totaling approximately 260MW.
- Salamanca and Dulcinea, Spain: Kyocera modules power Planta Solar de Salamanca (13.8MW) and Planta Solar de Dulcinea (28.8MW).
Kyocera's solar production will expand even further if a recently-announced concept near Nagasaki, Japan, comes to fruition. Five companies including Kyocera have reached a basic agreement to investigate the possibility of operating a 430MW solar power project on the island of Ukujima, which would be the largest in the world to be implemented on agricultural land. The project plans to utilize approximately 1,720,000 of Kyocera's high-output multi-crystalline silicon solar modules to create a 430MW system that would generate an estimated 500,000MWh per year.
Kyocera, originally a producer of fine ceramics, began researching solar energy in 1975 soon after the first oil crisis. With approximately 40 years' experience in the solar industry, the company has expanded its solar energy-related business to include not only the production and supply of solar modules, but also the construction, operation and maintenance of mega-solar power projects.
Furthermore, Kyocera supplies lithium-ion batteries for power storage, which can be combined with solar power generation to supply electricity at night or during blackouts. Based on its expertise with information systems and telecommunication services, the company also markets Energy Management Systems (EMS) in Japan, which allow real-time monitoring of power usage and contribute to optimal control of energy in homes and commercial facilities. By combining solar power generation with storage and communications technologies, the company is working to make solar energy more widely deployed throughout the world.
Kyocera's business development has been driven by the company's strong awareness of the importance of renewable energy. As we mark World Solar Day on June 21, the company continues to develop its energy business toward achieving a clean, sustainable society.
For more information about Kyocera Solar Energy: http://global.kyocera.com/reliability/
About KYOCERA
Kyocera Corporation (NYSE:KYO)(TOKYO:6971) (http://global.kyocera.com/), the parent and global headquarters of the Kyocera Group, was founded in 1959 as a producer of fine ceramics (also known as "advanced ceramics"). By combining these engineered materials with metals and integrating them with other technologies, Kyocera has become a leading supplier of electronic components, printers, copiers, solar power generating systems, mobile phones, semiconductor packages, cutting tools and industrial ceramics. During the year ended March 31, 2014, the company's net sales totaled 1.45 trillion yen (approx. USD14.1 billion). The company is ranked #531 on Forbes magazine's 2014 "Global 2000" listing of the world's largest publicly traded companies, and was named as the world's No.1 manufacturer of advanced ceramics in the latest ranking by Ceramic Industry magazine.
Featured Product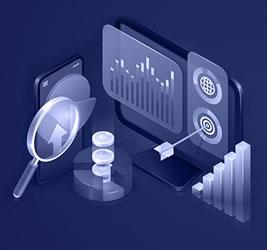 At Precedence Research we combine industry-leading insights with ground-breaking research techniques to help our clients successfully address their unique business challenges and achieve mission-critical goals. Our suite of services is designed to give tailwinds to businesses.