Construction will begin at Lettieri & Company later this year and take about three weeks to complete.
SANTA CLARA, Calif., June 19, 2014 – Vista Solar, a leading Bay Area commercial solar installer, today announced that it will install a 160kW solar system for food and wine distributor, Lettieri & Company.

"The timing was right for us to go solar, and we are excited to have Vista as our partner," said Frank Lettieri, president of Lettieri & Company.
The 160-kW system, which will power Lettieri's lighting, air conditioning, refrigeration and freezers, will offset 99.6% of the company's electricity bill and generate positive cash flow savings from day one. Tax benefits account for 70% of the total system cost, and the cumulative 25 year savings will total over $1.4 million.
"Lettieri & Company is a perfect candidate for solar," says Vista Solar President Jaymes Callinan. "Though Brisbane sees its fair share of foggy days, our engineers had no trouble designing a system that will offset their electric bill by nearly 100%."
There is a misconception that San Francisco's fog impedes solar production. However Germany, which gets just 55% of the annual sun-hours San Francisco enjoys, has more than triple the number of energy-producing solar systems than the U.S.
Construction will begin at Lettieri & Company later this year and take about three weeks to complete. The equipment specified includes high-efficiency Suniva modules and SMA TriPower inverters.
About Vista Solar
Vista Solar is a California commercial solar electric design and installation firm, which specializes in analyzing commercial and agricultural utility rate structures and optimizing solar system designs to generate the maximum energy bill savings for our clients. With over 100 solar installations and +9 megawatts of solar power systems installed across California, Vista Solar has a demonstrated ability to deliver solar solutions that generate dependable energy production and significant long-term financial benefits. For more information, visit http://www.vista-solar.com
About Lettieri & Company
Lettieri & Company was founded in 1988 by Francesco Lettieri in San Francisco, California. As a lover of food and wine, Mr. Lettieri had a vision of importing great foods from his native Italy. Today, Lettieri & Company is an exciting Specialty Food importer, specializing in importing unique foods with the specialty retailer in mind. All their gourmet products are of a superior quality and exceptional packaging. They also import a strong line of house brands and value-oriented items for the grocery trade. For more information, visit http://www.lettieri.com.
Featured Product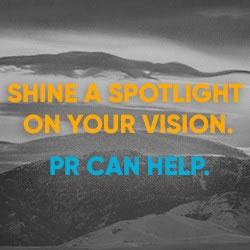 FischTank Marketing and Public Relations provides communications and marketing services to both start-up and established renewable energy companies. We provide media relations, content writing, digital/social media, and other marketing support to companies working in sectors spanning solar, LED lighting, energy storage, hydrogen, battery development and manufacturing, alternative fuels, and more. Our clients have been featured in top tier media including print, online and broadcast.