"Solar energy will soon be a significant contributor to our clean power portfolio of projects already in operation across Canada."
GUELPH, Ontario, July 7, 2014 -- Canadian Solar Inc. (the "Company", or "Canadian Solar") CSIQ +1.25% , one of the world's largest solar power companies, today announced that its wholly owned subsidiary, Canadian Solar Solutions Inc., on Monday, June 30, completed the sale of the 10 MW AC Val Caron solar power plant ("Val Caron") valued at over C$60 million to One West Holdings Ltd., an affiliate of Concord Green Energy ("Concord"). The Val Caron 10 MW AC solar power plant is located in the city of Greater Sudbury, Ontario.

"We are excited to have reached another acquisition milestone," remarked Cliff McCracken, Senior Vice-President Concord Pacific. "Solar energy will soon be a significant contributor to our clean power portfolio of projects already in operation across Canada."
"We are pleased to close the first of five planed solar project sales to Concord Green Energy. This underscores our continued momentum in the Canadian market. Clearly, we continue to leverage our unequalled strength in our home market, where we operate 2 state-of-the-art module manufacturing facilities with a combined capacity totalling 500MW, and employing over 700 Canadian employees," said Dr. Shawn Qu, Chairman and Chief Executive Officer of Canadian Solar. "Our utility-scale solar project backlog in Canada now stands at over 570 MW DC, even after considering the 116 MW DC of solar projects we already completed and delivered to end buyers in Ontario."
About Concord Green Energy Inc.
Concord Green Energy was created to explore and support variety of zero carbon energy producing projects of scale. Energy considerations and solutions will be significant to success of the sustainable communities of the future. Planning for infrastructure needs and requirements of Canadians has always been a cornerstone to Canada's first urban community builder, Concord Pacific. Creating sustainable and clean energy to power the communities of the future is the vision of Concord Green Energy. For more information visit concordpacific.com.
About Canadian Solar Inc.
Founded in 2001 in Ontario, Canada, Canadian Solar is one of the world's largest and foremost solar power companies. As a leading manufacturer of solar photovoltaic modules and provider of solar energy solutions, Canadian Solar has an industry leading and geographically diversified pipeline of utility-scale solar power projects as well as a track record of successful solar deployment boasting over 7 GW of premium quality modules installed in over 70 countries during the past decade. Canadian Solar is committed to providing high-quality solar products and solar energy solutions to customers around the world. For more information about our company, products and projects please visit www.canadiansolar.com .
Featured Product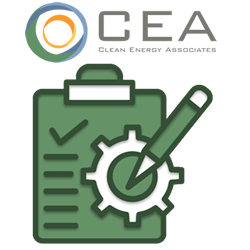 Clean Energy Associates provides a complete quality assurance solution that covers the entire product lifecycle of PV modules, storage systems, and every Balance of Sy stem (BOS) component. CEA's experienced on-the-ground and international team of quality control engineers and account managers offer an unparalleled quality assurance presence that can protect solar and storage investments and ensure future energy-producing viability for the life of the product.