Project finance reaches five-quarter high of $40.1 billion---- Public markets hit three-year peak---- Acquisition of Alstom Power drives surge in M&A value
London and New York, July 7, 2014. Clean Energy Pipeline, the online financial news and data service dedicated to the clean energy sector, today releases its preliminary analysis of venture capital, private equity, project finance, mergers and acquisitions and public markets activity during 2Q14.

New investment in the global clean energy sector totalled $66.2 billion in 2Q14, an 8% increase on the $61.2 billion invested during the corresponding period in 2013.
"It is perhaps a little early to make predictions, but based on investment levels during the first six months of 2014 last year's total looks like it will be eclipsed," commented Douglas Lloyd, CEO of Clean Energy Pipeline. "This is very positive news given that total clean energy investment posted annual year-on-year declines in both 2012 and 2013."
Project finance reaches five-quarter high as onshore wind investment surges
Clean energy project finance totalled $40.1 billion in 2Q14, a 4% uptick on the $38.5 billion invested in 1Q14 and a 12% increase on the $35.8 billion invested during the corresponding quarter in 2013. In fact project finance recorded a five-quarter high in 2Q14.
Investment in 2Q14 was boosted by the Eur2.8 billion ($3.8 billion) project finance deal structured for the 600 MW Gemini offshore wind farm in the Netherlands. The deal, which is the largest ever non-recourse project finance transaction for a single asset tracked by Clean Energy Pipeline, accounted for 9% of all project finance investment globally in 2Q14.
Investment in 2Q14 was also bolstered due to a surge in onshore wind investment – onshore wind project finance totalled $18.0 billion in 2Q14, a significant increase on 1Q14 ($13.7 billion) and 2Q13 ($13.8 billion). The volume of onshore wind financing was particularly high due to a series of large deals in emerging markets.
Notable deals include the 300 MW Aysha wind farm in Ethiopia, which secured a $1.3 billion loan from various banks and financial institutions including Deutsche Bank, Credit Suisse, JP Morgan and Barclays in May 2014; and Fisterra Energy, which closed a $650 million project finance deal for the 252 MW Ventika wind farm in Mexico in April 2014.
YieldCo offerings continue to drive public markets activity
Clean energy companies raised $5.3 billion on the public markets globally in 2Q14 through a mixture of IPOs, secondaries and convertible notes, in line with the $5.4 billion raised in 1Q14 and 25% above the $4.3 billion secured during the corresponding quarter in 2013. Notably, the number of public markets listings hit 30 in 2Q14, a three-year high.
The surge was a direct result of continued YieldCo fundraising activity. YieldCos secured $2.1 billion on the public markets in 2Q14 from three new YieldCo IPOs and two secondary YieldCo offerings. In the US, Abengoa Yield, the YieldCo subsidiary of Abengoa, secured $829 million via an IPO on NASDAQ while NextEra Energy Partners, the YieldCo vehicle of NextEra Energy, raised $467 million through an IPO on the New York Stock Exchange. In the UK, YieldCo fund NextEnergy Solar Fund secured $118 million through an IPO on the London Stock Exchange.
GE's acquisition of Alstom boosts M&A activity
Clean energy M&A activity totalled $17.0 billion in 2Q14, a 24% increase on the $13.7 billion transacted in the previous quarter. The surge in deal value was a direct result of GE's announced acquisition of Alstom's renewable, thermal and grid business. The total size of the deal is $16.9 billion, although Clean Energy Pipeline estimates that the purchase price for the renewable energy business is c.$2.1 billion.
Acquisition numbers also remained steady last quarter – 274 acquisitions of clean energy companies or projects were announced in 2Q14, 3% above the quarterly average number of deals announced during the last three years (265).
YieldCos in the US and the UK are catalysing M&A activity in operating wind and solar assets. YieldCos acquired renewable energy assets valued at $4.2 billion in 2Q14, accounting for 13% of the total value of all M&A activity globally.
Venture capital and private equity still quiet
Venture capital and private equity investment in clean energy (excluding buyouts) totalled $1.8 billion in 2Q14, a 13% increase on the $1.6 billion invested in both 1Q14 and 2Q13. Despite the annual increase, the number of investments fell to 140, a 29% decline on the corresponding period in 2013. This is the lowest number of investments per quarter since 4Q09.
The value of investments was robust due to a small number of large investments in US residential solar leasing companies. SunRun, Sunnova and Sungevity raised $150 million, $145 million and $70 million respectively during 2Q14, capitalising on rapid growth in the US residential solar sector.
Featured Product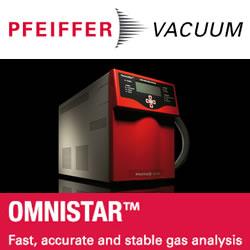 The Pfeiffer Vacuum OmniStar benchtop analysis system offers you a compact footprint, powerful software and Ethernet connectivity. It's the optimum solution for many real-time gas analysis applications. With the OmniStar, Pfeiffer Vacuum offers you a complete solution for gas analysis, in chemical processes, semiconductor industry, metallurgy, fermentation, catalysis, laser technology and environmental analysis. The turnkey OmniStar gas analysis system consists of heated, temperature-regulated gas inlet system, Quadrupole mass spectrometer, a dry diaphragm vacuum pump and HiPace turbopump. Unlike competing methods such as FTIR, OmniStar is suitable for qualitative and quantitative analysis of most gases.