Company to Showcase the FlexRack Series G3L System and Independent Time Study Confirming How it Broke the "Penny per Watt' Install Cost Barrier, Bringing 'Bankable' Cost Savings to Utility-Scale Solar
YOUNGSTOWN, Ohio, July 8, 2014 -- At a time when the solar industry is looking for verifiable and 'bankable' savings to lower costs, Solar FlexRack, a division of Northern States Metals, today invites attendees at the Intersolar North America Conference in San Francisco, July 8-10, to see its FlexRack Series G3L ground mount, a racking system breaking cost barriers for PV solar developers, EPC's, and installers. A recent independent time study performed by Industrial Timestudy Institute, Inc. reinforced that Solar FlexRack has achieved the highest labor cost savings to date in the industry for ground mount racking systems for utility-scale PV solar installations.

"Installation efficiencies and cost savings are fueling growth in the PV solar market for mounting systems. We can now confirm that the FlexRack Series G3L breaks the 'penny per watt' barrier for installation labor costs," noted Solar FlexRack CEO Tom Meola. "When we apply the study results to a typical 1MW site installation, with average labor costs, the cost per watt for post, tilt bracket and rack installation with modules actually comes down to less than one cent per watt," added Meola.
The company reduces on-site labor costs through a high level of preassembly in its factories, moving labor from the "field" into the factory where quality and costs can be controlled more effectively. The G3L, like all Solar FlexRack products, are manufactured following proprietary manufacturing processes that are certified to the latest ISO 9001 standards. The vertical and horizontal rails of the all steel FlexRack Series G3L ground mount system ships to the job site as one completely pre-assembled unit, reducing the amount of loose hardware and components, and can be unfolded and set up in a matter of minutes. The FlexRack Series G3L offers flexible module mounting solutions, which also adds to labor efficiency. Depending upon customer preference, modules can be secured with either a direct bolt attachment, with patented bonding clips or with a combination of both methods on the same rack. The FlexRack Series G3L is compatible with any string size and provides an integrated wire management system.
Industrial Timestudy Institute, Inc., a consulting engineering & training firm founded in 1956 and based in Akron, Ohio, performs independent time studies for clients ranging from the traditional manufacturing segments to distribution and warehousing operations and to retail and service companies.
About Solar FlexRack
As a division of Northern States Metals, Solar FlexRack offers ground, roof, and tracking systems; along with a number of engineering and field support services. The company has over 750 MW of solar racking installations in place in twenty-seven states across America and four countries globally. More information can be found at www.solarflexrack.com
Featured Product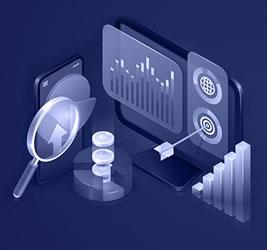 At Precedence Research we combine industry-leading insights with ground-breaking research techniques to help our clients successfully address their unique business challenges and achieve mission-critical goals. Our suite of services is designed to give tailwinds to businesses.