Wuxi Suntech to attend Intersolar North America this week in San Francisco
SAN FRANCISCO, July 7, 2014 -- As it develops its plans to re-enter the U.S. market, Wuxi Suntech will be attending Intersolar North America this week to meet with current and future customers.

"Intersolar is the perfect venue to let our U.S. customers know that Suntech is here and we are stronger than ever," said Suntech CEO Eric Luo. "Our recent acquisition by Shunfeng has given us the strongest financial footing in the solar industry with nearly zero debt."
Under its new ownership, Suntech is pursuing a new business strategy to reclaim its position as a global solar leader by becoming the largest integrated clean energy supplier globally – integrated not only in terms of manufacturing but also in terms of owning clean energy producing assets. Suntech will provide one-stop access to the Shunfeng family of companies with capabilities in design, engineering, manufacturing, construction, finance, insurance, operation and maintenance, energy storage, solar products and applications.
As a part of this strategy, Suntech is looking at other acquisitions, partnerships as well as expansion of its sales, marketing and services teams across the U.S. due to the country's growing solar market. Earlier this year Suntech's CEO led the acquisition of the German inverter company Sunways. This announcement was followed by a strategic agreement signed with German EPC Greenfield Solar International to identify and jointly develop up to 900 MW of projects in the UK in 2014 and 2015.
"The U.S. solar market is strong with plenty of room for growth; 74% of all new energy generation in the US in the first quarter of 2014 came from solar energy," said Luo. "Additionally, the U.S. Environmental Protection Agency's ambitious Clean Power Plan will affect all methods of financing around solar projects, providing a great opportunity to allow more solar work in the U.S. marketplace."
Suntech will be at Booth 7333 at Intersolar North America.
About Wuxi Suntech Power Co., Ltd.
Wuxi Suntech Power Co., Ltd., a company incorporated in the PRC in January 2001, produces industry-leading solar products for residential, commercial, industrial, and utility applications. Suntech has delivered more than 30 million photovoltaic panels or 8 GWs of installed capacity to more than 1 thousand customers in more than 80 countries. Suntech's pioneering R&D creates customer-centric innovations that are driving solar to grid parity against fossil fuels. Suntech's mission is to provide reliable access to nature's cleanest and most abundant energy source.
Featured Product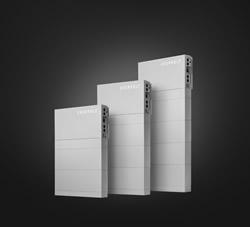 Offer homeowners best-in-class solar and energy storage in one money-saving bundle. Panasonic's new EverVolt™ Series modules come in 350W, 360W, 370W & 380W models and work seamlessly with their EverVolt battery storage - all warrantied by one of America's most trusted brands.