All-in-one home energy portal empowers utilities to reclaim solar customer relationships
SUNNYVALE, Calif.--Bidgely, a customer empowerment and business intelligence platform for utilities, today announced it has launched solar disaggregation for utilities. The addition of solar disaggregation to Bidgely's platform enables utilities and their residential solar customers to track solar generation and consumption alongside grid energy use on the HomeBeat™ home energy portal, providing a unified energy management experience. The new technology empowers utilities to reclaim the relationship with solar customers while gaining a comprehensive view of the complex energy demands of all solar and grid-tied residential customers.

Solar disaggregation is automatically enabled as part of Bidgely's Freedom Summer campaign, which provides Bidgely's HomeBeat customer engagement product to utilities at no-product cost for programs initiated in the summer of 2014.
"Lack of transparency into solar generation and solar consumption is a major headache for utilities, and we developed this product in response to utility requests for a solution," said Abhay Gupta, CEO of Bidgely. "Solar disaggregation also eliminates the hassle customers experience when shuttling between solar and utility portals. By providing a unified, one-stop home energy destination, utilities can continue to engage customers over the lifespan of their solar array."
Bidgely's solar disaggregation technology enables solar customers to have a comprehensive view of net generation, energy taken from the grid and energy sent to the grid. Additionally, the solar disaggregation solution allows solar customers to take advantage of Bidgely's core disaggregation technology, which a recent study revealed can reduce whole-home energy use by six percent.
Farah Saeed, principal consultant on energy and environment at Frost & Sullivan commented, "As distributed solar continues its meteoric growth, maintaining a long-term relationship with solar customers will be increasingly critical for utilities seeking to differentiate themselves as forward-looking service providers. Products such as solar disaggregation technology could strengthen utilities' overall industry role and customer service offerings."
In a white paper titled "Solar Energy Disaggregation using Whole-House Consumption Signals," Bidgely further explains how its algorithms accurately disaggregate solar generation given net metered energy consumption and weather data.
Solar disaggregation is the latest product in Bidgely's growing patent-pending portfolio of disaggregation technologies. Green Button customers can add solar disaggregation immediately, while HAN gateway device owners will be able to add the product by Q3 2014. All features can be enabled on top of Bidgely's core customer engagement product, which is available to utilities for a limited time at no charge as part of the company's Freedom Summer initiative.
About Bidgely
Bidgely leverages sophisticated energy analytics to deliver customer empowerment and business intelligence solutions for utilities. Bidgely's cloud-based, proven platform applies patent-pending disaggregation technology to read energy signatures of home appliances and develop a real-time, appliance-level understanding of where energy is used. Based on these deep insights, Bidgely provides personalized and actionable energy recommendations, which in turn drive highly effective and low-cost energy efficiency and demand response initiatives proven to improve utility customer engagement. The company has residential customers on six continents and works with leading utilities around the world. For more information, please visit: http://www.bidgely.com
Featured Product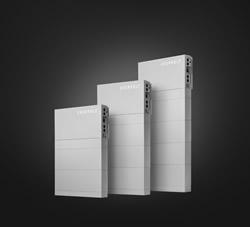 Offer homeowners best-in-class solar and energy storage in one money-saving bundle. Panasonic's new EverVolt™ Series modules come in 350W, 360W, 370W & 380W models and work seamlessly with their EverVolt battery storage - all warrantied by one of America's most trusted brands.