WASHINGTON, D.C. – In a significant ruling handed down today, a panel of judges at the World Trade Organization (WTO) accused the United States of violating global trade rules when it imposed punitive import duties in 2012 on many Chinese products, including solar panels. After the decision was announced, Rhone Resch, president and CEO of the Solar Energy Industries Association (SEIA), issued the following statement:

"We are continuing to follow developments closely, but today's WTO decision is not expected to impact either the 2012 U.S. solar countervailing duty (CVD) order against China or any new CVD tied to the ongoing investigation until 2016, at the earliest. It's also important to remember that this decision is subject to an appeals process, which could take approximately 120 days. Assuming the decision is upheld on appeal, the United States would then have approximately one year to implement the decision. But even then, it's not clear whether the decision will result in any substantive modification of a solar CVD order against China."
Featured Product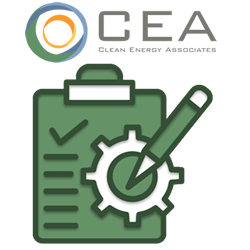 Clean Energy Associates provides a complete quality assurance solution that covers the entire product lifecycle of PV modules, storage systems, and every Balance of Sy stem (BOS) component. CEA's experienced on-the-ground and international team of quality control engineers and account managers offer an unparalleled quality assurance presence that can protect solar and storage investments and ensure future energy-producing viability for the life of the product.