Systems provider Combi Energy Systems CES opts for high quality European products
Munich, Germany and Mauthausen, Austria, July 17, 2014 – Scandinavian-German manufacturer Innotech Solar (ITS) has supplied the Hönigsberg industrial park in the Austrian state of Styria with an 800 kWp photovoltaic plant, which is installed on several buildings across the site. Ten companies based at the industrial park founded an entity specifically to carry out the project. During the first twelve years of operation, the solar power provided by the installation will be fed into the public grid. The solar power plant will subsequently be adapted for on-site consumption and will supply the companies in the industrial park directly with environmentally friendly solar electricity.

The solar park comprises ten individual installations that are connected to form two main systems and feed solar power into the public grid at two different points. The owner of the photovoltaic power plant is the industrial park operator, WGM.
"Due to the special nature of this solar installation's business model, high-yield modules and outstanding quality were key factors when selecting the system components. Cutbacks are often made on quality in large solar projects, but I see this as a flawed approach, as the yield losses are multiplied especially in large-scale systems. We made a conscious decision to select only high-quality, European components, since they ultimately determine the profitability of large-scale pv projects," explains Gernot Gugerbauer, Renewable Energy Engineer at Combi Energy Systems in Mauthausen near Linz, Austria. The Austrian systems provider supported Styrian plant manufacturer and general contractor, ABC Anlagenbau & Consulting, in planning the solar plant for the park. "For over a year now, we have sold almost exclusively modules from Innotech Solar. Our clients greatly value their high yields and product quality. We are only able to satisfy the high expectations of our expert partners if we have the right products in our portfolio."
"Once the FIT has expired, we want to hand the PV plant over to the companies within the entity – the industrial park will then be able to supply some 75 percent of the energy it needs independently, which is roughly equivalent to the power consumed by 220 households," reports the project developer and general planner, civil engineer Karl Deininger. "In addition to the profitability of the project during the feed-in period, the durability and high quality of the components are the key factors, as the installation should continue to supply the industrial park with renewable energy for many years after the handover. I am therefore extremely pleased that we have used PV modules from Innotech Solar."
Innotech Solar optimizes solar cells in an innovative laser process and then utilizes these high-performance cells to manufacture its modules. Cell optimization is performed in the German city of Halle an der Saale, while module production takes place in Glava, Sweden, at one of Europe's most modern manufacturing plants.
"Thanks to our unique optimization process, our cells exhibit a uniform electrical behavior, which contributes to the high yield of our modules. The cells we employ are tested using over 200 test parameters, enabling us to guarantee that our modules are entirely free from hotspots and PID. We also set high quality standards in module production by solely using components from renowned manufacturers," reports Frank Kleine, Vice President of Cell Production at Innotech Solar.
Numerous tests carried out by independent experts such as the ISE and CSP Fraunhofer Institutes, Photovoltaik-Institut Berlin, and PV Lab verify the excellent performance and durability, as well as the unique environmental sustainability, of Innotech Solar's modules.
About Innotech Solar
The Scandinavian-German company manufactures solar modules in Europe and delivers them worldwide. Innotech Solar specializes in the production of particularly environmentally friendly modules with optimized solar cells and uses innovative processes developed by in-house research teams to do so. The company optimizes solar cells in Halle an der Saale, Germany, and manufactures its modules in a former REC solar factory in Glava, Sweden, which thanks to its fully automated production lines is one of Europe's most modern manufacturing plants. The production process is powered at both sites using 100 percent renewable energy. www.innotechsolar.com
Featured Product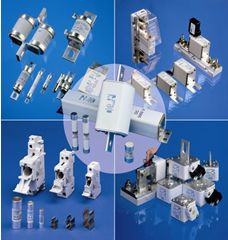 SIBA Fuses: your trusted source for all your circuit protection applications, from solar power to wind power. We are the world leaders in these applications and the most trusted name for your circuit protection needs. We have been working for over 70 years in semiconductor fuses, including ULTRA RAPID®, medium, and high voltage, standard European, miniatures, electronic fuses, and a wide range of DC rated fuses (24 VDC - 5000 VDC) for all types applications. We work with medium and high voltage fuses for protection of transformers, including submersibles, motors, medium and high voltage switchgear, compact substations, cable feeders, and high voltage capacitor circuits. New: Full line of PV UL Listed fuses and fuse holders. Contact us today for more information on our products and services.