Biogas plants are beneficial for agriculture, environment and consumers of heat and electricity. It is perfectly acknowledged by the Germans who have been investing in such installations for over a decade now. Poland, as the third biggest agricultural area in European Union, has almost perfect raw material base for biogas production. And though this fuel gets increasingly important in our energy system, the industry still faces multiple obstacles which effectively slow down its development.
Production of agricultural biogas enables, above all, to reduce the emission of methane and other greenhouse gases which are the result of animal manure decomposition. It is also an important method of waste management for food and industry production. The development of biogas industry is not only the fulfillment of the priorities of energy and agricultural policies; it also results in new jobs and the increase in revenues from local taxes. Admittedly, the biogas plant itself does not require the employment of numerous staff, but the process of energy crops production can be a long-term source of income for many farms. In addition to this, biogas may be used for both electricity and heat generation. Even more, such installations produce energy constantly, regardless of whether it is sunny or windy. Biogas has multiple uses and it can also be stored. In this respect, it has a significant advantage over other sources of renewable energy.

The Germans recognized the potential of biogas energy very quickly. They were one of the first to understand that this is the trend which best carries out the demands of the country's energy safety. Małgorzata Bartkowski from REECO Poland, the organizer of International Trade Fair for Renewable Energy and Energy Efficiency RENEXPO Poland, says: Currently 80% of biogas plants operating in the world are in Germany, including the two largest - with a capacity of 20 MW each. These are mostly high-technology installations. Moreover, our western neighbors do not intend to slow down and still remain at the forefront of countries that built the highest number of new installations.
The prevalence of biogas energy among our western border neighbours is a great success which they owe, above all, to the legal regulations that are renewable energy friendly and have operated in Germany since 2000. A model based on the German feed-in tariffs (EEG) for the producers of energy from renewable sources - in more or less modified form - is already operating in dozens of countries worldwide. Agricultural biogas plants are a natural element of arable areas landscape there. Farmers create special cooperatives which not only invest in biogas plant construction, but also derive measurable benefits from the sale of biogas, and have no problems with the disposal of organic waste from their farms. Małgorzata Bartkowski adds: Despite the favorable natural conditions and a big interest of potential investors, Poland is still far from using its full potential, and gets left behind the foreign markets.
Rapid development of multi-fuel combustion technology, oversupply of green certificates and the dramatic fall in their prices, lack of cogeneration certificate, and - above all - the lack of a comprehensive, stable support system for renewable energy sources, contributed to the slowdown in the development of biogas sector in Poland What should be done for biogas plants to be created after all? How to effectively handle the already existing installations? What to do to make the installations under design meet the market challenges and generate income? The answers to those and many other questions will be provided on September 25, 2014 during the 3rd Biogas Forum which will be held under the banner of "Profitable biogas plant - how to make money form biogas production?". The event is organized in cooperation of REECO Poland and Union of Producers and Employers of Biogas Industry (UPEBI), during the 4th International Trade Fair for Renewable Energy and Energy Efficiency RENEXPO® Poland which will take place on September 23-25, 2014 in Expocentre EXPO XXI in Warsaw.
Małgorzata Bartkowski from REECO Poland says: RENEXPO ® Poland is a place where professionals will have the opportunity to discuss problems, make decisions and actions for the better solutions for the future of biogas in Poland. Only the knowledge about the existing barriers can help to overcome them.
Admission to the fair, as well as the participation in the 3rd Biogas Forum, is free of charge for all visitors who make prior registration.
Since 2011, RENEXPO®Poland has been a modern platform for knowledge transfer and exchange of experience within the domestic and international energy sector. In just three years, the fair organized by REECO Poland gained the reputation of one of the most important events in the renewable energy sector in our country. This is proved by the success of the last year's edition when 135 exhibitors from Poland and abroad presented their offers, and over 3,800 visitors and 1,280 conference participants took part in the three-day international event.
More information: www.renexpo-warsaw.com
Featured Product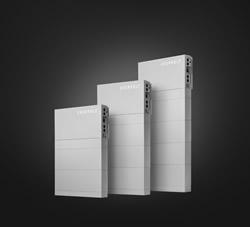 Offer homeowners best-in-class solar and energy storage in one money-saving bundle. Panasonic's new EverVolt™ Series modules come in 350W, 360W, 370W & 380W models and work seamlessly with their EverVolt battery storage - all warrantied by one of America's most trusted brands.