Imposition of a 32% tax had led to an estimated 70 containers of solar panels becoming stuck at the port of Karachi, Pakistan, with estimates that up to 50MW will be stranded by the end of July.
Chairman Pakistan Solar Association (PSA) Engr. Faiz Bhutta mentioned that Pakistan's nascent solar industry could face "total collapse" if tax and duties continues under fifth schedule. Imposition of a 32% tax had led to an estimated 70 containers of solar panels becoming stuck at the port of Karachi, Pakistan, with estimates that up to 50MW will be stranded by the end of July. Solar Industry will suffer because of revision of taxes and duties. The taxes and duties will increase prices of solar panels by 35% and make systems expensive and will cause further increase in load shedding.

Currently Pakistan has only two domestic solar panel manufacturers with a combined capacity of approx 5MW a year while national demand of more than 300MW per year, but they lack international certifications and are also "notorious for using substandard
components". There are also no solar inverter or deep cycle GEL battery manufacturers in Pakistan at the moment.
To meet domestic demand, domestic manufacturers would need rapid investment in capacity and machinery of international standards with international quality certifications. Local capacity building should encouraged only if they meet international standards. Pakistan's new Financial Act 2014 came into force from 1 July, 2014 implementing the 32% tax policy for solar panel imports that were previously exempt from the duties because of their importance in combating Pakistan's energy crisis.
Faiz Bhutta said that Pakistan is facing more than 12-16 hours of power cuts a day, and solar is "providing alternative energy which is widely being adopted in residential, agricultural and industrial installations".
With the tax added, the entire industry and its end users "have been thrown into most difficult situation. Previously, the government pushed solar projects to meet urgent energy demands, with an estimated shortage of 6GW, and energy demand growing 8% a year.
The government had allowed duty free import on not just solar panels, but also batteries and inverters to meet the energy short fall in the summer months when Pakistan's peak energy requirements exceed 18GW, but generation capacity can only meet 12GW.
The Pakistani government has implemented various recent measures to encourage solar, such as scrapping import duties for solar panels, inviting energy and infrastructure investment from China, introducing a feed-in tariff and building up a 700MW-plus PV pipeline. These were supposed to be in line with a pledge made by prime Minister Nawaz Sharif, the pro-solar prime minister elected last year, to end the energy crisis by the end of his five-year term. The government "has done a commendable job so far in encouraging solar in Pakistan", But with the new taxes, he added that the government "has made a very un-calculated decision by imposing customs duty".
The unexpected tax announcement also "sends very conflicting messages" to international investors who are looking towards Pakistan since the feed-in-tariff was announced.
The importance of the timing of the tax is also unfortunate, as Pakistan finalises plans for its 1GW mega-solar park, the Quaid-e-Azam (QA) solar park. The new tax policy will drastically affect international investors the government has been "aggressively wooing" to invest in the QA solar power project. Unexpected decisions can have "a detrimental effect and derail the entire progress made, and need to be avoided especially when [the government] are being lobbied", The reasoning behind the sudden change was down to "a manufacturer with political affiliations, who has lobbied government for vested interests."
According to The News Pakistan's Engineering Development Board (EDB) proposed an end to the tax exemption, but quoted a source from AEDB claiming the latter was not informed of any changes.
Faiz Bhutta said a meeting was conducted with Pakistan Solar Association and officials of AEDB and EDB, but the government had not taken the recommendations of AEDB, meaning prior to making the decision the government "had no clue" on the market size or 5MW capacity availability of local manufacturing.
AEDB is the only government body that should have had the final say in this decision, and officials "were amazed" as to why they were not consulted on the decision, AEDB previously warned the government of the lack of local capacity and standards in meeting existing demand. The government has been advised strongly from industry and AEDB to provide immediate relief for the stranded solar imports.
In whole of the world Governments are giving subsidies and incentives for the growth of solar but here the situation is reverse.
Featured Product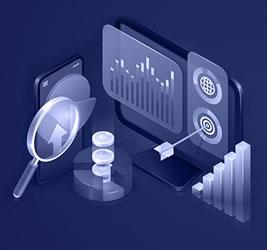 At Precedence Research we combine industry-leading insights with ground-breaking research techniques to help our clients successfully address their unique business challenges and achieve mission-critical goals. Our suite of services is designed to give tailwinds to businesses.