Install Time and Value were Key Factors
New York – August 4th, 2014 – GameChange Racking today announced the Pour-in-Place™ system won landfill orders totaling over 6 MW in Massachusetts. Quality, fast install time and value were the primary factors in the selection of GameChange's system.

Image removed by sender.
GameChange Pour-in-Place™ is the industry's leader for ballasted ground systems in Massachusetts for both for landfills and for rocky sites where screws and pile installations are often too expensive.
GC Pour-in-Place™ Ground System features:
*Self-leveling technology: 68% faster install than precast
*Large ballast footprint reduces landfill cap loading
*Panels rapidly mount using T-bolts in teethed, self-grounding ETL/UL 467 listed top mount clamps
*Integrated wire management tray on robust aluminum rails
*$0.025/w typical install cost for ballast and racks
*Starts at $.129/w for panel racks, $.189/w for complete system including supports and ballast
*Passed rigorous ETL/UL 2703 electrical and mechanical testing
*Wind tunnel tested by industry leader CPP
Andrew Worden, CEO at GameChange Racking, was quoted:
"The GameChange Racking patent pending protected Pour-in-Place™ Ballasted Ground System has clearly become the industry's favorite choice for landfills, brownfields and sites with rocky soil where penetrating pile driven or screw systems are not a cost effective option. This system sells at thirty percent below the competition and has substantially faster installation time due to its self-leveling technology. We have invested heavily in test, certification, engineering and material quality to offer the best ballasted ground product in the industry."
Featured Product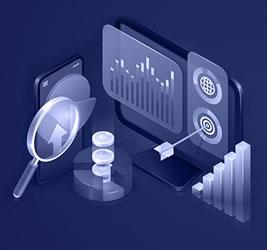 At Precedence Research we combine industry-leading insights with ground-breaking research techniques to help our clients successfully address their unique business challenges and achieve mission-critical goals. Our suite of services is designed to give tailwinds to businesses.