Baker Electric Solar, an Escondido-based solar company, announced today that it ranked #10 in the 8th Annual San Diego Best Places to Work medium company category.
Baker Electric Solar, an Escondido-based solar company that designs, builds and installs photovoltaic solar power systems across Southern California, was named one of San Diego's Best Places to Work. It ranked #10 in the medium-sized company category -- consisting of businesses with 50 to 249 US employees.

The 8th Annual Best Places to Work program was created by the San Diego Business Journal and Best Companies Group. Baker Electric Solar team members attended the special awards ceremony on August 7, 2014 at the Paradise Point Resort & Spa. They came prepared to win a top position – all carrying orange "We're #1" foam fingers.
Companies from across the county entered the program by completing a two-part survey process. The first part consisted of evaluating each nominated company's workplace policies, practices, philosophy, systems, and demographics. The second part consisted of an employee survey to measure the employee experience.
The combined scores determined the top companies and the final ranking. Twenty-five percent of the rank decision was based on the benefits and fun things the employer does for its workforce, and the other 75 percent was based on employee survey feedback.
Baker Electric Solar's employee experience survey indicated that, on average, 93 percent of the employees were satisfied with Baker's overall engagement, pay and benefits, training, development and resources, work environment, and role satisfaction. Ninety-seven percent were pleased with the company's corporate culture, and 98 percent were happy with the San Diego solar installer's leadership and planning.
When asked "what does this organization do that makes it a place where people would want to work," employees gave some of the following comments: treat employees like family; product and services to be proud of; concerned about safety and well-being; great communication; makes work rewarding; fun events and culture; incentive packages and high level of integrity.
The Best Places to Work awards program was designed to identify, recognize, and honor the best employers in San Diego, benefiting the state's economy, workforce, and businesses. To be considered for participation, companies had to fulfill the following eligibility requirements:
• Be a for-profit, not-for-profit business or government entity;
• Be a publicly or privately held business;
• Have a facility in San Diego;
• Have at least 15 employees in San Diego;
• Be in business a minimum of 1 year.
"Being in the top 10 of the Best Places to Work in the 50 to 249 employee category is exceptional and a distinct honor for our team of happy employees," said Baker Electric Solar President Mike Teresso. "This award is all the more special because it consisted of two internal surveys evaluated by a third party company – the Best Companies Group. Our team of employees confidentially shared their employee experience, and it was by all indications award-winning!"
For more information about Baker Electric Solar, visit http://www.bakerelectricsolar.com.
About Baker Electric Solar
Escondido-based Baker Electric Solar, designs, builds and installs photovoltaic solar power systems for new and existing homes, commercial facilities and utility-scale projects across Southern California. Baker Electric Solar is a BBB accredited business with an A+ rating. It ranked No. 1 on the Clean-Tech Companies List published by the San Diego Business Journal and ranked No. 14 on the San Diego Business Journal's 2014 Top 100 Fastest Growing Companies list. It also earned the 2013 Angie's List Super Service Award and was named one of Solar Power World's 2014 Top 400 Solar Contractors in the nation. Baker Electric Solar is San Diego's first SunPower Elite Dealer. For more information, visit http://www.bakerelectricsolar.com.
Featured Product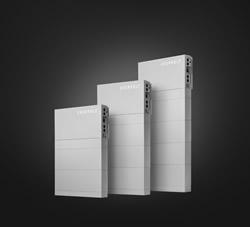 Offer homeowners best-in-class solar and energy storage in one money-saving bundle. Panasonic's new EverVoltâ"¢ Series modules come in 350W, 360W, 370W & 380W models and work seamlessly with their EverVolt battery storage - all warrantied by one of America's most trusted brands.