SolarMax MT A Series string inverters certified to be New York Standard Interconnection Requirements (SIR) compliant for use by New York utilities
SolarMax, a Swiss based global pure-play photovoltaic (PV) inverter company with U.S. headquarters in Atlanta, GA, and more than 20 years of PV inverter experience, today announced that its MTA series 18MT3 A, 15MT3 A, and 12MT2 A string inverters are in compliance with the New York Standard Interconnection Requirements (SIR) and qualify for funding programs administered by New York State Energy Research and Development Authority (NYSERDA), such as the NY-Sun Incentive Program. All utilities in New York State also use this compliance listing to insure the inverters meet their grid interconnection standards.

The NY-Sun Incentive Program provides incentives for installing solar photovoltaic (PV) systems throughout New York State. In combination with other components of the NY-Sun Initiative, the goal of the NY-Sun Incentive Program is to facilitate a self-sustaining solar PV industry in New York as incentives are lowered and eventually eliminated in response to demand. The NY-Sun Incentive Program (Program) provides financial incentives for qualified utility ratepayers who install a solar PV system through a NYSERDA participating contractor.
The MT A series inverters were tested by Intertek and listed as meeting the requirements of Underwriters Laboratories (UL) 1741 Standard and IEEE 1547 Interconnection Standard.
"SolarMax USA's compliance with New York SIR underscores our commitment to serving the Northeastern solar market," said Alan Beale, general manager, SolarMax USA. "Our flexible inverters are lightweight and easy-to-install, making them an ideal solution for a variety of applications and environments that require high reliability and yield."
Featured Product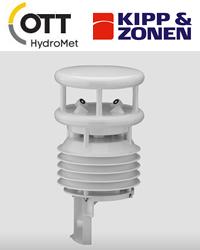 The WS50PV is an affordable, compact all-in-one weather sensor measuring the most critical parameters for commercial and industrial PV monitoring. Equipped with a suite of professional measuring sensors, the WS50PV can handle air temperature, relative humidity, barometric pressure, wind direction, and wind speed in one efficient housing to simplify mounting. Add an external temperature or rain sensor to the single-wire digital Modbus interface for fast and easy integration. The WS50PV is the tool you need for unlocking solar energy performance.