13 Electrical Worker Training Locations Accredited Across NY State
(September 10, 2014) - The Interstate Renewable Energy Council (IREC) announced today that 13 training centers operated by the International Brotherhood of Electrical Workers (IBEW) - National Electrical Contractors Association JATCs have received the prestigious IREC Training Provider Accreditation for solar photovoltaic (PV) systems content in their Inside Journeyman Wireman program.

Accredited centers, operated under the auspices of the IBEW's NYS Labor Management Cooperation Committee, are located in Albany, White Plains, Watertown, Harriman, Jamestown, Ithaca, Buffalo, Syracuse, Rochester, Niagara Falls, Elmira, New York City, and Long Island, NY.
"The IBEW-NECA JATCs in New York recognized the importance of equipping their workers with renewable energy skill sets early in the game and have been conducting photovoltaics training for over a decade," according to IREC President and CEO Jane Weissman. "They have a proud tradition of providing high-quality training and job opportunities for electricians," she adds. "IREC is pleased to recognize the crucial role labor plays in development of the clean energy economy and views this relationship as a model for unions across the U.S."
"We are pleased to be awarded the IREC Accreditation," said Craig Jacobs, IBEW training director (IBEW LU 363 Hudson Valley NECA JATC). "The IBEW-NECA JATCs offer standardized education in the electrical industry to properly and effectively train members of NECA and the IBEW, providing the electrical construction industry with the most highly trained and skilled workforce possible. This distinguished credential recognizes the excellent quality of the training we offer in the energy efficiency field. We are excited about obtaining this recognition in the ever growing energy industry."
The IREC Credentialing Program is nationally recognized as providing the highest mark of excellence for unions, colleges, nonprofits, private training organizations and individual trainers. Earned after a rigorous evaluation of standards and practices, the IREC credential is a respected mark of quality, market-valued training that provides important safeguards for clean energy consumers, industry, students and government. It provides assurance that workers are equipped with current and relevant competencies to fill needed jobs.
About IREC
The Interstate Renewable Energy Council (IREC) believes clean energy is critical to achieving a sustainable and economically strong future. To pave this clean energy path, IREC works to expand consumer access to clean energy; generates information and objective analysis grounded in best practices and standards; and leads programs to build a quality clean energy workforce, including a unique credentialing program for renewable energy and energy efficiency training providers and instructors. A not-for-profit organization since 1982, IREC's programs and policies have benefitted energy consumers, policymakers, utilities and the clean energy industry. As of June 2013, IREC is an ANSI-accredited American National Standards Developer. Visit www.irecusa.org.
Featured Product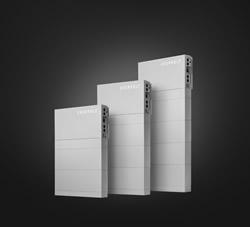 Renewable energy stored in an EVERVOLT home battery system is the perfect backup plan against an uncertain utility grid and weather events. Run key appliances longer and live life when the unexpected happens. EVERVOLT battery storage systems are covered by a complete 12-year warranty from Panasonic.