Shipment of the modules will commence in September 2014.
CHANGZHOU, China, Sept. 10, 2014 -- Trina Solar Limited (NYSE: TSL) ("Trina Solar" or the "Company"), a global leader in photovoltaic ("PV") modules, solutions, and services, today announced it has agreed to supply 70MW high efficiency modules to a large-scale solar power project in Chile.

Under the terms of the agreement, Trina Solar will deliver TSM-PC14 solar modules that have an output of between 300W and 310W per panel. Shipment of the modules will commence in September 2014.
"We are pleased to have secured Trina Solar's second agreement this year to supply modules to large utility scale projects in Chile. We pride ourselves on our ability to establish long-term relationships with our customers, especially in emerging markets such as Chile, where there is currently large demand and we see significant future potential for solar energy," said Mr. Zhiguo Zhu, President of Module Business Unit at Trina Solar. "We are delighted with the demand we're seeing for our high efficiency modules in South America and we expect this to continue to grow. The stable performance these modules provide in environments with high variations in temperature are very suitable for the region's solar projects. We look forward to continuing to build long-term strategic relationships with our many valued customers as we grow our business in the rapidly expanding South American market, allowing us to further advance the realization of our diversified global strategy."
About Trina Solar Limited
Trina Solar Limited (NYSE: TSL) is a global leader in photovoltaic modules, solutions and services. Founded in 1997 as a PV system integrator, Trina Solar today drives smart energy together with installers, distributors, utilities and developers worldwide. The company's industry-shaping position is based on innovation excellence, superior product quality, vertically integrated capabilities and environmental stewardship. For more information, please visit www.trinasolar.com.
Featured Product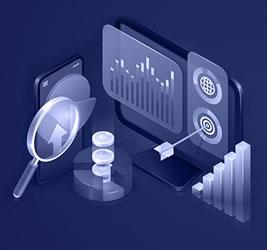 At Precedence Research we combine industry-leading insights with ground-breaking research techniques to help our clients successfully address their unique business challenges and achieve mission-critical goals. Our suite of services is designed to give tailwinds to businesses.