Dairy producer to generate 100% of annual electricity needs from solar energy
Vander Woude Dairy of Merced, California was looking for a way to decrease operational expenses while providing its business with a sustainable form of power generation. Array Technologies, Inc.'s (ATI) customer, local design-build construction firm Pickett Solar, developed a 1.1 MWdc solar tracking array that will produce 100% of the dairy's electricity needs on a yearly basis, excess production will then be distributed electronically to other electrical services such as agriculture wells. This is made possible through Aggregated Net Metering. Under this new program, businesses with multiple meters no longer require separate solar systems for each meter. Instead, they can now install just one large solar system that will produce credits that can then be applied to other meters.

ATI's DuraTrack™ HZ single-axis solar tracker was called upon to provide Vander Woude Dairy with a durable, reliable and proven solution to their energy needs. By design, solar trackers produce more power than fixed-tilt racks during high energy demand periods. The trackers create a 'shouldering' effect that delivers a smooth and reliable supply of energy by broadening the bell-curve of electricity supplied each day. In this case, the DuraTrack HZ solar tracking system will provide more energy when Vander Woude Dairy needs it most.
"As an expert in agricultural construction we are eager to provide Pickett Solar with our DuraTrack HZ system," explained ATI Founder and CEO, Ron Corio. "Their experience and insight into these types of projects will help the Vander Woude Dairy meet and exceed all of their energy goals."
"With Aggregated Net Metering capped at 1 megawatt, the ATI tracker is a natural fit for this commercial solar project," said Mike Pickett, President of Pickett Solar. "After comparing fixed vs tracker then vetting the available manufacturers, Array Technologies is hands down the best solution for our project."
About Array Technologies:
Array Technologies is the worldwide market leader in tracking solutions for utility, commercial and residential solar electric systems, with more than 2 gigawatts shipped and installed across the globe. Array's innovation and leadership in ground mount fixed-rack and solar tracker design has established the industry standard for cost-effective, robust, reliable and easy to install PV solutions with over two decades of field experience. Headquartered in Albuquerque, NM, Array Technologies' ground mount solutions are engineered and manufactured in the USA. For more information about Array Technologies, Inc., please visit arraytechinc.com, connect with us on LinkedIn, follow us on G+ and subscribe to our YouTube channel.
About Pickett Solar:
Pickett Solar is a design and installation solar company based in Fresno, California. As a division of Don Pickett & Associates, Inc. with over 30 years of experience in commercial and residential construction, Pickett Solar is uniquely qualified to help customers upgrade their commercial facilities and residential homes with solar. Their seasoned in-house design and engineering departments know how to provide clients with the most efficient design and avoid the problems that can plague solar projects. In addition, their longstanding relationships in the construction industry allows Pickett Solar to draw on the best local craftsmen. This ensures their solar installations are completed on time and built with the utmost quality. Pickett Solar serves the Central Valley of California. For more information, please visit www.pickettsolar.com or phone (559) 438-1074.
Featured Product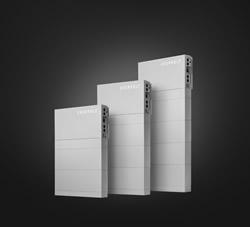 Offer homeowners best-in-class solar and energy storage in one money-saving bundle. Panasonic's new EverVoltâ"¢ Series modules come in 350W, 360W, 370W & 380W models and work seamlessly with their EverVolt battery storage - all warrantied by one of America's most trusted brands.