The fundamental ESOS question UK businesses and organisations should be asking themselves right now, is not "Are we ready for Dec 2015 compliance?" but "Do we have procedures in place to capture 12 months of consecutive energy data before then?".
Be warned - the latest date to start measuring energy consumption is 5th Dec 2014. So, if you're not ready for this, you have a mere three months to turn this around.

ESOS is mandatory to those organisations that meet the well documented criteria that the government has laid out. By now, hopefully you should have clarified whether this criteria applies to your business. The required energy assessments are comprehensive and must cover energy consumption for buildings, processes and transportation. Each of these assets must be measured separately in order to account for and identify areas consuming at least 90% of the total energy consumption, including any energy that is self generated such as solar, CHP etc.
The way in which organisations collect this information is going to vary but the principle underlying aim of ESOS – to highlight where and how savings can be made - must not be overlooked. This fundamental objective will ensure, it is hoped, that energy managers, and those responsible at boardroom level, come to understand where and how their energy is being utilised, the associated costs and the related opportunities for increased savings and efficiencies. With UK natural fossil fuel resources fast depleting and energy imports and fuel prices rising, this Government legislation therefore creates an opportunity for UK businesses to clarify their commitment to environmental responsibility by becoming less wasteful and more proactive in their approach to energy efficiency, enabling cost savings in the process.
In order to maximise the potentials of this scheme and before you start to collect your 12 months of assessment data, apply due diligence and provide your business with the means to collect specific and real energy information. Mere data from billing meters is great for paying the bills but using this for ESOS won't allow you the opportunity to breakdown your consumption into vital areas or show you where to concentrate your efforts for improvements. At best, you could make an educated guess but not a strong business case. Bearing in mind that the board will have to add their signatures to the data collected for ESOS, assuming collective responsibility, then the need for hard evidence to justify and explain energy use suddenly becomes clearer. Making any strategic decisions and key investments at boardroom level without all detailed information is a dangerous game so collecting accurate and advanced consumption data is the only way forward to ensure the right decisions can be made in the right way.
My advice to energy managers, operations managers and their counterparts is to see the ESOS scheme as a reason for delivering a responsible and proactive energy saving strategy for 2015, using detailed, comprehensive monitoring, and to begin the process of implementing this right now. Of course this will involve some time and effort, but by collecting true and meaningful data you can approach the board with confidence and a clear strategy that is backed up by real credible data and a measurable payback model. The alternative is to take no action and complete your ESOS assessment based on limited data with a box ticking mentality, but in the long run your business will miss the opportunity of cost savings and expanding profit margins that your competitors will be benefitting from.
The ESOS scheme is providing a significant opportunity for UK businesses to employ best practice techniques in their energy consumption and Optimal Monitoring can support you in this process. Optimal Monitoring can help you measure and collect your consumption data automatically, with simple to use tools to help you identify where there is genuine waste, thus forming a credible strategy with a significant, genuine and measured bottom line. Just don't forget the clock is ticking - remember, remember the 5th December...
Graham Boret, Business Development Director, Optimal Monitoring
Featured Product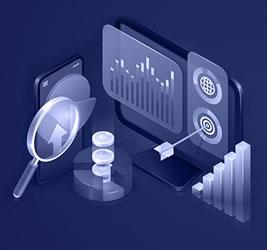 At Precedence Research we combine industry-leading insights with ground-breaking research techniques to help our clients successfully address their unique business challenges and achieve mission-critical goals. Our suite of services is designed to give tailwinds to businesses.