Fabrication of PV inverters will commence in the Fall of 2014
TOKYO, Sept. 25, 2014 -- Toshiba Mitsubishi-Electric Industrial Systems Corporation (TMEIC) has formed a new manufacturing subsidiary in North America, TMEIC Power Electronics Products Corporation, to manufacture PV inverters and MV variable frequency drives in North America. Fabrication of PV inverters will commence in the Fall of 2014, followed by MV drives in the Spring of 2015 at the Houston, Texas based facility. The new company aims at USD20M revenue in FY2015 and USD50M in FY2017.

The factory's production will start with:
*Solar Ware® cUL certified PV Inverters, featuring an advanced multilevel inverter system, world class efficiency at 99% and a compact footprint.
*State of the art cUL certified 4.16 kV TMEIC MV Drives, featuring an active front end, low harmonics, motor friendly output, and compact. Future plans include MV drives 6.6 kV output voltage MV drives.
These products will be included in the portfolio of TMEIC Corporation – a systems engineering and solution provider of TMEIC in North America that is headquartered in Roanoke, Virginia. TMEIC Corporation focuses on North and South American industrial markets, including oil & gas, solar energy, power generation, chemicals, mining, metals, cranes and pulp & paper.
"This new production capacity is TMEIC's most recent commitment to serving North American industries. We will continue to integrate our latest and most advanced technologies developed in our power electronics business into the Houston factory in order to satisfy customers' needs," says Mr. Kiyotaka Machida, President and CEO of TMEIC. "This new factory is one of a series of enhancements to our global production and supply network being developed all over the world, including the Americas, India, and China."
About TMEIC
Toshiba Mitsubishi-Electric Industrial Systems Corporation (TMEIC), headquartered in Tokyo Japan, was formed in 2003 from the merger of the industrial systems divisions of Toshiba Corporation and Mitsubishi Electric Corporation. TMEIC manufactures and sells variable frequency drives, motors, and advanced automation systems for a range of industrial applications. We drive industry.
The North American operation –
TMEIC Corporation, headquartered in Roanoke, VA, designs, develops and engineers advanced automation, large AC machines and variable frequency drive systems. TMEIC Corporation specializes in the Metals, Material Handling, Oil & Gas, Mining, Testing and other industrial markets worldwide. We drive industry. www.tmeic.com
Featured Product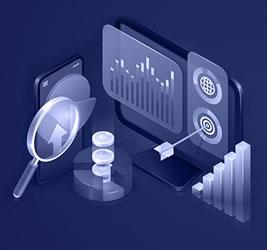 At Precedence Research we combine industry-leading insights with ground-breaking research techniques to help our clients successfully address their unique business challenges and achieve mission-critical goals. Our suite of services is designed to give tailwinds to businesses.