Advanced PV Project Experience - Be a Solar Pro! 5-day Advanced Workshop at ImagineSolar's Solar Lab in Austin, Texas.
ImagineSolar is proud to announce a new product offering: The Advanced PV Project Experience. This 5-day workshop focuses on the Professional-level PV Design & Project Implementation skills needed to become a professional in the solar industry.

The Advanced PV Project Experience gives participants professional-level, hands-on understanding of system design scenarios, electrical code applications, and project field implementation.
Spend 5 days at our training center and solar lab in lovely Austin Texas and finish with the solar savvy to take the next step in your solar career.
Nov 1st-5th | Jan 31st-Feb 4th:
Talk to a Solar Career Pathfinder:
512/443-5725
Featured Product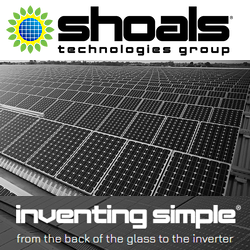 Inventing Simple® isn't just a slogan to us, it's a way of life. Using simple plug-and-play ideology, we revolutionized solar installations in 2003 with our Interconnect System™. Our harnessing system is now the gold standard EPC's use around the world. By using simple ideas, we are making solar energy a more affordable and clean power source for future generations.