Eocycle Obtains Prototype Certification for EOCYCLE 25 in Denmark
Eocycle Technologies Inc., designer and manufacturer of the innovative EOCYCLE 25 wind turbine, received last September 29 a prototype certification for its ground-breaking direct-drive wind turbine.

This certification was issued by the Danish Energy Agency in compliance with the international standard IEC-61400-2 (Class II wind turbines) required in Denmark for all small-scale turbines of 100 kW or less. The fact that this certification was issued from Denmark, a pioneer and leader in the field of wind energy, is a display of confidence in Eocycle's direct-drive turbine. With this certification Eocycle can now install its first wind turbine in Denmark.
The Eocycle wind turbine stands out for its reliability stemming from the robustness of its design and especially its patented generator technology, which requires fewer moving parts than any of its competitors (no gearbox, fixed-pitch blades, "soft" control of turbine via patented generator).
For more information on Eocycle Technologies and its EOCYCLE 25 wind turbine, please visit www.eocycle.com. You can also view the EOCYCLE 25 certification by visiting the DTU (Danish Technical University) website at the following address:
Featured Product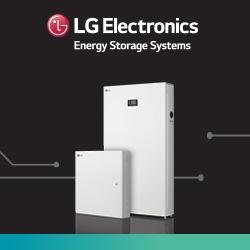 LG Solar is transforming today's solar landscape, offering precision-manufactured and high-efficiency solar panels for homeowners who demand high performance, reliability and consistently strong energy yield from a brand they can trust. LG modules feature outstanding durability, appealing aesthetics and high-efficiency technology, backed by a limited 25-year product, performance and labor (up to $450) warranty. Homeowners who purchase LG Solar modules know they're protected by a diversified global brand.