JuiceBox Energy of San Jose, CA has entered into a strategic supply agreement with Nexcon Technology to provide lithium-ion battery modules for residential and light commercial renewable energy storage.
San Jose, CA October 21, 2014

Advanced energy storage system developer, JuiceBox Energy, Inc., has entered into a strategic supply agreement with Nexcon Technology to provide lithium-ion battery modules for residential and light commercial renewable energy storage. The agreement provides JuiceBox Energy and its customers with high quality, safe and reliable battery modules for its advanced energy storage systems, and will guarantee a stable, responsive supply chain for the 8.6 kWh JuiceBox system available in early 2015. Furthermore, the companies will collaborate on new product development for a next generation of innovative products.
Energy storage is the critical technology for smoothing the intermittency of renewable energy generation thereby enabling unrestrained deployments of clean, domestic solar and wind energy. The partnership combines the battery module manufacturing expertise of Nexcon with the innovative system design and integration capabilities of JuiceBox and will rapidly increase its energy storage system deployments. JuiceBox manufactures the installer-friendly hardware and provides intelligent controls for safely managing the battery and power electronics operation. The system supports both grid tied and off grid operation, allowing consumers to maximize their solar energy self-consumption on a daily basis through load shaving and peak shifting and provides back-up power for critical loads.
"We are excited to solidify our supply chain with a proven, high quality battery module and electronics supplier in Nexcon Technology at this critical phase of our company's market entry." said Neil Maguire, CEO at JuiceBox Energy. "This is absolutely the right partner to ensure that we can provide our end customers and installers with a product that is needed right now to smooth the intermittency of renewable energy and enable a more robust grid."
For Nexcon Technology, the partnership accelerates its entry into American markets while enhancing future R&D with JuiceBox Energy's customer and market access. "Nexcon Technology has a long history of innovation in battery management systems and our partnership with JuiceBox enables a rapid entry into the high growth solar energy storage market" said Jong Whan Kim CEO at Nexcon Technology. "
ABOUT NEXCON TECHNOLOGY
Nexcon Technology, Cheonan, Korea, founded in 1996 is a leading designer and manufacturer of BMS (battery management system), EMS (energy management system) and secondary battery components such as PCM (protection circuit module), SM (smart module) and custom battery packs to the consumer electronics, industrial and stationary energy storage markets. Nexcon is headquartered in Korea with manufacturing facilities and offices in the United States, China, Vietnam and Japan. For more information on Nexcon Technology go to http://www.nexcontech.com.
ABOUT JUICEBOX
JuiceBox Energy is a Silicon Valley based developer of advanced energy storage and management systems to meet the growing demand for renewable energy storage. The company delivers innovative clean technologies to its customers in order to reduce energy costs and CO2 emissions and accelerate the transition to a resilient grid. For more information on JuiceBox go to http://www.juiceboxsolar.com.
Featured Product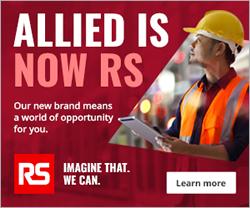 Moxa is a leader in edge connectivity, industrial computing, and network infrastructure solutions for enabling connectivity for the Industrial Internet of Things. With over 30 years of industry experience and 65 million devices connected worldwide, Moxa has a distribution and service network to serve customers in more than 80 countries. Now at RS-find over 1,000 products from Ethernet switches, protocol converters, routers, and more. RS Group is an authorized distributor of Moxa.