The Next Frontier: Soft Cost Reduction Through Power Electronics
AUSTIN, Texas--In an increasingly cost-competitive solar market, residential solar installers are capturing higher profit margins and lowering costs through their choice of power electronics, as reported in a new nationwide study by SolarBridge Technologies.

Surveying 32 residential solar installers in 16 key solar states over a two-month period, SolarBridge asked participants to compare soft costs associated with string inverters and several types of power electronics, including DC-to-DC optimizers, detached microinverters and integrated AC modules. In so doing, SolarBridge sought to confirm findings in recent studies conducted by Rocky Mountain Institute/Georgia Tech Research Institute and the National Renewable Energy Laboratory (NREL) that separately identified non-hardware "soft costs" such as labor, permitting and customer acquisition as the next frontier of PV cost reduction.
"Installers today are overwhelmed with the array of hardware choices in modules, inverters and power electronics. SolarBridge customers have been telling us that they are achieving significant cost savings with TRUEAC modules, and this study was commissioned to shed some light on the soft costs associated with these hardware decisions," said Bill Mulligan, president and chief executive officer, SolarBridge Technologies.
Overall, respondents reported that TRUEAC modules reduce soft costs by 24 percent compared to string inverters, 33 percent compared to DC-to-DC optimizers, and 18 percent compared to detached microinverters.
Study participants answered a series of questions about the installation practices involved in the use of string inverters, detached microinverters, optimizers and AC modules. Installers reported a 34 percent reduction in total labor costs with the use of AC modules compared to string inverters, 35 percent compared with detached microinverters, and 48 percent compared with DC-to-DC optimizers. The time it takes to install each type of system also varied widely, from 2.4 days for a string inverter system (average 5kW system size) to 1.88 days for the same type of system using integrated AC modules.
Respondents also reported lower customer acquisition costs associated with the use of microinverters and AC modules, since more bids can be converted into sales with the use of these more flexible systems. Specifically, installers reported that 25 percent of the systems they sold would not have been economically feasible without the use of microinverters or AC modules.
"Installers told us that, quite literally, they would have had to walk away from 1 out of 4 jobs without the use of microinverters or AC modules," Mulligan continues. "This highlights the clear advantage of ACPV technology in making an installation business more productive and profitable."
The study, Measuring the Effect of Module-Level Power Electronics on Soft Costs, can be downloaded on the SolarBridge web site.
About SolarBridge Technologies
SolarBridge Technologies, the leader in integrated microinverter technologies for the solar industry, is accelerating the adoption of solar energy in the residential and commercial markets. The SolarBridge TRUEAC Module System—featuring the SolarBridge Pantheon microinverter, Power Manager and Power Portal—dramatically increases the efficiency and reliability of PV systems, while reducing the cost of energy. The Pantheon microinverter matches the lifetime of solar modules, enabling module manufacturers to provide a 25-year warranty on AC modules. The company is headquartered in Austin, Texas. For more information, visit www.solarbridgetech.com.
Featured Product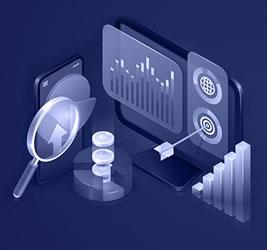 At Precedence Research we combine industry-leading insights with ground-breaking research techniques to help our clients successfully address their unique business challenges and achieve mission-critical goals. Our suite of services is designed to give tailwinds to businesses.