Elster handpicked by ASDA to enhance visibility of energy use across its stores
ASDA, the UK supermarket giant, has awarded Elster EnergyICT a new five-year contract for delivery of EnactoTM 9.3. This is the latest version of the company's pioneering Enacto energy monitoring management platform. ASDA will use EnactoTM 9.3 to manage more than 10,000 meters in over 660 sites across the UK. Delivered as software as a service (SaaS), EnactoTM will enable ASDA to reduce energy costs and increase savings with an intelligent, user-friendly and self-learning solution.

ASDA has been working with Elster EnergyICT since 2005 and has achieved a 30 per cent reduction in energy usage. It is committed to matching the 2020 target set by its parent company, Walmart, to reduce energy usage by 20 per cent compared with 2010 levels. EnactoTM 9.3 will support this by enabling ASDA to examine different assets and equipment at site level, whilst building a clear and concise view of energy usage across the broader estate. This partnership strengthens Elster's relationship with Walmart, which recently signed a deal across over 2,000 of its stores in Mexico.
"Elster EnergyICT has a proven track record in helping us deliver tangible energy and cost savings," said Louise Hall, Energy Manager, ASDA. "The EnactoTM 9.3 solution will give us full view of our energy usage across our estate and enable us to continue to manage and reduce our energy consumption."
A competitive tender resulted in ASDA choosing Elster's EnactoTM 9.3 solution. Using this platform, ASDA will be able to pinpoint energy waste and unlock hidden energy consumption patterns. EnactoTM 9.3 is a cloud-hosted platform with built-in intelligence and self-learning capability. It analyses data and alerts energy managers to areas needing attention. The platform learns from the actions taken to prevent unnecessary alarms in the future. Optimum savings can be achieved with EnactoTM's enhanced, flexible and granular reporting, across any asset or site measurement point.
"We are delighted that ASDA has chosen to continue our partnership together," said Jon Peck, Account Manager, Elster EnergyICT. "ASDA recognises the significant energy savings our solutions provide and will continue to build on the foundations we have set for increasing its energy efficiency and achieving its 2020 targets."
-ENDS-
About Elster
Elster delivers complete Smart Grid and Energy Management Solutions that drive energy efficiency, operational improvements and cost savings for utilities, commercial and industrial customers and consumers. Elster uses its speed and agility to drive interoperability and open standards and strategically collaborates with customers and partners.
Its end-to-end electricity, water and gas offerings include advanced meters/sensors, secure communications, and data collection, management and analytics. Elster is dedicated to customer success in more than 130 countries through Elster's professional integration services, technical support and training.
For more information about Elster, please visit www.elstersolutions.com or www.energyict.com, and follow us on Twitter at http://twitter.com/ElsterEnergyICT.
Media
Jan Verplancke, Marketing & Communications Manager EMEA-APAC
+32 56 245 690, jan.verplancke@elster.com
Featured Product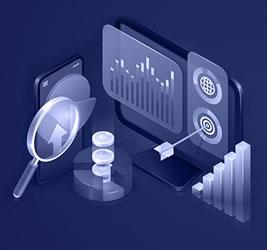 At Precedence Research we combine industry-leading insights with ground-breaking research techniques to help our clients successfully address their unique business challenges and achieve mission-critical goals. Our suite of services is designed to give tailwinds to businesses.