Company opens new offices in Mexico and Canada
SAN FRANCISCO, Dec. 2, 2014 -- ReneSola Ltd (www.renesola.com) ("ReneSola" or the "Company") (NYSE: SOL), a leading brand and technology provider of solar photovoltaic ("PV") products, today announced the expansion of its North American operations into Canada and Mexico. The Company has opened new offices and warehouse facilities in Mexico City, Mexico and Mississauga, Ontario in Canada.

Kevin Chen, President of Americas said, "ReneSola is expanding its North America footprint in both Mexico and Canada, offering local technical and business solutions, which have driven our success in similar markets. The new offices will allow ReneSola to better serve our local customer base with a centrally located, easy-access hub. Furthermore, the expansive facilities offer fast freight processing and state-of-the-art security."
Mexico expects to generate 35 percent of its energy from renewable sources by 2024. In 2012, only 4 percent of the country's electricity was generated from wind, solar and geothermal sources. The Mexican government is anticipating enormous increases in solar and wind power capacity for 2018, with the solar market's installed base expected to quadruple from 60 megawatts to 240 megawatts by the end of this year.
Canada's photovoltaic market is mainly concentrated in Ontario, a result of the province's feed in tariff (FIT). Previous FIT programs required solar projects to be powered by "domestic content" equipment made in Ontario. The third phase of the program (FIT3) has eliminated this requirement.
"We can provide enhanced solutions to optimize support for our Canadian customer base of distributors and installers," said Mr. Chen.
ReneSola Canada recently joined the Canadian Solar Industry Association (CANSIA).
About ReneSola
Founded in 2005 and listed on the New York Stock Exchange in 2008, ReneSola (NYSE: SOL) is an international leading brand and technology provider of green energy products. Leveraging its global presence, and expansive OEM and sales network, ReneSola is well positioned to provide its highest quality green energy products and on-time services for EPC, installers, and green energy projects around the world. For more information, please visit www.renesola.com.
Featured Product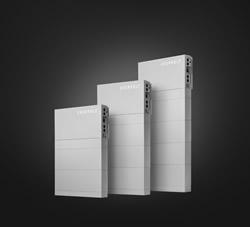 Renewable energy stored in an EVERVOLT home battery system is the perfect backup plan against an uncertain utility grid and weather events. Run key appliances longer and live life when the unexpected happens. EVERVOLT battery storage systems are covered by a complete 12-year warranty from Panasonic.