Suntech looks to quadruple its market share in Benelux by 2015
DEUME, Netherlands, Dec. 8, 2014 -- Wuxi Suntech, one of the largest manufacturers of PV modules, is aiming to expand its 3% market share in Benelux to 13% by 2015 through its newly announced partnerships and projects with Oskomera Solar Power Solutions, Solar Green Point and VDH Solar.

Suntech was recently selected to provide the first batch of approximately 1,500 panels to VDH Solar, who is working with Solar Green Point to construct Solar Park Gruyterfabriek in Den Bosch. The park is expected to be completed by the end of 2014. Solar Park Gruyterfabriek will be one of the larger solar parks in the region. Suntech was chosen as a trusted partner due to its strong financial health, its superior quality and its panels' reliability. Two other motorway projects near Amsterdam and Rotterdam totaling 6MW of PV will also be constructed under a Suntech-VDH Solar partnership.
Suntech has also renewed its partnership with Netherlands-based Oskomera Solar Power Solutions (OSPS), providing its technology and products to support OSPS's 175 megawatts project portfolio.
"Thanks to our acquisition by Shunfeng International Clean Energy Ltd., Suntech has emerged with the strongest financial footing in the solar industry, enabling us to expand our presence across Europe while supporting small and large-scale projects," said Simon De Sitter, Suntech's Director of Benelux, France, Scandinavia and the Netherlands Antilles. "Our products are best in class and in 2014 they have been ranked above industry standards by OST Energy and the VDE Institute, reinforcing that we provide our customers with the highest quality solar panels in the market."
"Now that Suntech has reemerged as the world's most financially stable solar producer, we are thrilled to be working with our former partner again, who has always provided us with excellent, high performance products. At OSPS, we are committed to the highest quality and product reliability for our customers. We appreciate that Suntech shares that commitment," said Dennis Gieselaar, Managing Director of OSPS.
"Suntech panels go through a very strict quality control process, audited by the world's leading independent engineering firms. For years, we have witnessed their panels in operation, which work considerably above the average performance levels, producing more than one hundred and five percent of the installed capacity," added Lucien van der Heide, owner of VDH Solar.
Under ownership of Shunfeng International Clean Energy, Suntech is pursuing a business strategy to reclaim its position as a global solar leader by becoming part of the largest integrated clean energy supplier in the world – integrated not only in terms of manufacturing but also in terms of ownership of clean energy producing assets. Suntech will provide one-stop access to the Shunfeng family of companies with capabilities in design, engineering, manufacturing, construction, finance, insurance, operation and maintenance, energy storage, solar products and applications.
About Wuxi Suntech Power Co., Ltd.
Wuxi Suntech Power Co., Ltd., a company incorporated in the PRC in January 2001, produces industry-leading solar products for residential, commercial, industrial, and utility applications. Suntech has delivered more than 30 million photovoltaic panels or 8 GWs of installed capacity to more than 1 thousand customers in more than 80 countries. Suntech's pioneering R&D creates customer-centric innovations that are driving solar to grid parity against fossil fuels. Suntech's mission is to provide reliable access to nature's cleanest and most abundant energy source.
About Oskomera Solar Power Solutions (OSPS)
OSPS is Europe's leading PV-systems integrator for complex, large scale PV projects. Oskomera Solar Power Solutions (OSPS) plays an important role in the European market for solar photovoltaic products delivering large scale PV projects, integrating PV systems, distributing PV products, and providing operation and maintenance services for solar power plants. OSPS operates in the Benelux, UK, France, Italy and the Caribbean.
About VDH Solar BV
VDH Solar is a pioneer in durable solar installation using the most advanced technologies. VDH specializes in the customization of solar installations to assure the most durable and heightened energy efficient products using both fixed and tracking mechanisms for residential and commercial properties. VDH Solar uses a broad range of solar panels, assembly systems, converters and accessories such as monitoring and cabling. It supplies products to technical installation contractors, project developers, local authorities and professionals in the construction and real estate sector.
Featured Product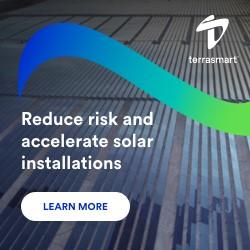 We push the limits in renewable energy, focusing on innovation to drive progress. Pioneering new solutions and ground-breaking technology, and smarter ways of working to make progress for our clients and the industry.