Firm achieves milestone with final close of USD 462.5 million for Capital Dynamics Clean Energy and Infrastructure LP
ZUG, Switzerland, December 18, 2014 – Capital Dynamics, a global private asset manager, is pleased to announce the final closing of its Capital Dynamics Clean Energy and Infrastructure LP (the CEI Fund) at USD 462.5 million. The CEI Fund is one of four distinct strategies forming part of Capital Dynamics' clean energy platform. With the closing of the CEI Fund, Capital Dynamics has raised approximately USD 1 billion for its clean energy strategy since 2010.

The CEI Fund attracted a diverse group of Limited Partners from North America, Europe, Asia and the Middle East. The CEI Fund targets investments in proven technologies such as biomass, landfill gas, small hydropower, solar, wind, gas-fired power and co-generation. It has already made nine portfolio investments in the United States and United Kingdom and has a strong pipeline of investments currently under consideration.
Of the investments made, six are now operating and exporting electricity to the grid with one additional project expected to be fully operational by the end of Q1 2015.
"We would like to thank our investors, without whom we could not pursue such exciting investments in the clean power generation sector," said John Breckenridge, Managing Director within the Clean Energy and Infrastructure (CEI) team at Capital Dynamics. "We will continue to prioritize long-term benefits for our clients by capitalizing on our team's deep experience in clean energy projects."
"The success of our CEI Fund is a clear indication of the demand for capital within the clean energy infrastructure field. Our CEI team is dedicated to supporting municipal clean energy efforts, finding value for our clients and making socially responsible investments in clean energy assets," said Stefan Ammann, CEO of Capital Dynamics.
Capital Dynamics' Clean Energy and Infrastructure team
Capital Dynamics' CEI team holds extensive expertise in investing, financing, owning and operating conventional and clean energy businesses globally. Established to capture attractive investment opportunities in this class of real assets, Capital Dynamics' CEI business mandate is to invest directly in proven clean energy technologies – such as solar, wind, biomass, conventional cogeneration and waste gas fueled power generation – across the globe. Since the establishment of Capital Dynamics' CEI business, the CEI team has acquired, built and now manages more than 1300 MW of clean energy capacity in North America, Europe and Australia.
Capital Dynamics
Capital Dynamics is an independent, global asset manager, investing in private equity and clean energy infrastructure. It is client-focused, tailoring solutions to meet investor requirements. It manages investments through a broad range of products and opportunities, including separate account solutions, investment funds and structured private equity products. Capital Dynamics currently has USD 19 billion in assets under management/advisement.
The firm's history dates to 1988. Its senior investment professionals average over 20 years of investing experience across the private equity spectrum. It believes that its experience and culture of innovation give it superior insight and help it deliver returns for its clients. It invests locally while operating globally from its London, New York, Zug, Beijing*, Tokyo, Hong Kong, Silicon Valley, Munich, Birmingham, Seoul, Brisbane, Shanghai* and Scottsdale offices. More information about Capital Dynamics is available at www.capdyn.com.
Forward Looking Statements
Some of the information in this release contains expectations as to future events or other forward-looking statements. You can identify forward looking statements by terms such as "expect", "believe", "anticipate", "estimate", "intend", "will", "could," "may" or "might", the negative of such terms or other similar expressions. Such statements are only predictions and actual events or results may differ materially. Capital Dynamics does not intend to update these statements to reflect events and circumstances occurring after the date hereof or to reflect the occurrence of unanticipated events. Many factors could cause the actual results to differ materially from those contained in this release, including, among others, general economic conditions, the competitive environment, rapid regulatory, technological and market change in the industry in which Capital Dynamics operates, as well as many other risks specifically related to Capital Dynamics and its affiliates.
For further information, please contact:
Abernathy MacGregor (US)
Chuck Dohrenwend or Kate Schneiderman +1 212-371-5999 cod@abmac.com
krs@abmac.com
MHP Communications (UK)
Jade Neal +44 (0) 203 128 8584 jade.neal@mhpc.com
Capital Dynamics
Anne Pearce, Communications +41 41 748 8419 apearce@capdyn.com
Featured Product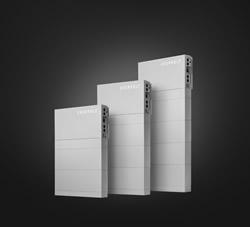 Offer homeowners best-in-class solar and energy storage in one money-saving bundle. Panasonic's new EverVolt™ Series modules come in 350W, 360W, 370W & 380W models and work seamlessly with their EverVolt battery storage - all warrantied by one of America's most trusted brands.