BlueRock Energy supporting ReEnergy with forecasting, scheduling and delivering power from Black River to Fort Drum
SYRACUSE, NY – January 12, 2015 – BlueRock Energy and ReEnergy Black River LLC have entered into a services agreement to support ReEnergy's delivery of power from its 60 MW ReEnergy Black River bioenergy facility to the Fort Drum U.S. Army installation near Watertown, New York.

Under the agreement, BlueRock Energy is performing load forecasting, scheduling and delivery services from the plant to Fort Drum and other wholesale support services designed to provide ReEnergy timely and accurate power delivery services under ReEnergy's agreement with Fort Drum.
The Defense Logistics Agency recently awarded a 20-year contract to ReEnergy Black River, which is located inside the fence at Fort Drum, to provide secure, renewable electricity to the installation. The contract is the largest renewable energy project in the history of the U.S. Army.
The facility, previously fired primarily by coal, was idled in early 2010 by its former owner. ReEnergy acquired the facility in December 2011 and invested more than $34 million to convert it to biomass. The converted facility began operations in May 2013. ReEnergy Black River submitted a proposal to the Defense Logistics Agency as part of a competitive procurement process in Spring 2013.
The facility began supplying 100 percent of Fort Drum's electrical load as of November 1. Fort Drum's electricity needs currently peak at about 28 MW. A transmission line will be built to directly connect the plant to Fort Drum's substations.
BlueRock Energy's long-term experience and expanding presence in the New York power market allows it to offer comprehensive wholesale services to existing and proposed Power Plant Asset owners across the state that avails these entities to better manage the logistical and back-office support tasks associated with producing power, forecasting load demand, delivering the energy and accounting for all costs associated with a complex electrical grid and market design.
ABOUT BLUEROCK ENERGY
BlueRock Energy is a privately held energy solutions company that provides electricity, natural gas and renewable energy products to more than 15,000 customers across New York State. The team at BlueRock provides businesses and residential customers with unique energy plans designed to keep it simple while reducing costs. Customers can also rest assured that the company's renewable energy products come from 100 percent New York State generated sources.
To learn more about BlueRock Energy, please visit www.bluerockenergy.com.
Featured Product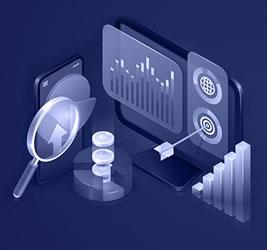 At Precedence Research we combine industry-leading insights with ground-breaking research techniques to help our clients successfully address their unique business challenges and achieve mission-critical goals. Our suite of services is designed to give tailwinds to businesses.