Student Groups Promote Investment in Solar to complement Fossil Fuel Divestment
San Francisco, California – February 2, 2015 – RE-volv, a San Francisco-based nonprofit, is working with college students around the country to coordinate the first-ever "Solar Education Week" the first week of February. To build awareness about solar energy on campus, students are inviting guest speakers to present on solar trends and are promoting solar crowdfunding through www.solarseedfund.org.

"RE-volv is excited to be working with college students on this national campaign to raise awareness about solar energy" said Andreas Karelas, Executive Director of RE-volv. "It's critical that in addition to fighting fossil fuels, students are also learning about and advocating for clean energy solutions."
Solar Education Week ends a week before Global Divestment Day. RE-volv seeks to inform campus populations that in addition to pressuring institutions to divest from fossil fuels, it's important to take personal action in support of clean energy. This can take many forms including solar crowdfunding.
RE-volv is training five students at Villanova University, University of Dayton, California State University at Fresno, and University of Colorado Boulder through a year-long internship called the Solar Ambassador program. This program teaches students how to host solar education events as well as run solar crowdfunding campaigns for buildings on campus or local community centers.
To kick off Solar Education Week, RE-volv hosted a Solar Energy Chat in San Francisco with Other Avenues Food Cooperative. Other Avenues is going solar with RE-volv's unique financing model, which raises money for the upfront costs of a solar array through crowdfunding. Through a 20 year lease, RE-volv recoups its investment in the project while continually reinvesting the revenues into additional community-based solar projects. This revolving fund for solar, called the Solar Seed Fund, is the first of its kind in the United States.
RE-volv has received support for its work from Audubon's Toyota TogetherGreen program, the San Francisco Foundation, Patagonia, the Rose Foundation, and the Yahoo Employee Foundation.
More information on Solar Education Week can be found at www.re-volv.org/solaredweek and on RE-volv's blog. Follow Solar Education Week online at #solaredweek.
About RE-volv
Founded in 2011, RE-volv, a nonprofit organization, empowers people to finance community-based solar energy projects by donating to a revolving fund. RE-volv raises awareness about solar energy through its community-based solar projects and outreach programs.
www.re-volv.org
###
Featured Product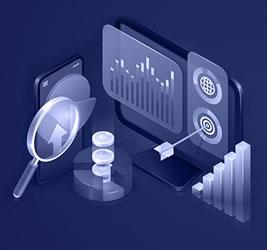 At Precedence Research we combine industry-leading insights with ground-breaking research techniques to help our clients successfully address their unique business challenges and achieve mission-critical goals. Our suite of services is designed to give tailwinds to businesses.