Excitement grows over ISA eligibility for solar farms
The Solar Trade Association has revised its influential '10 Commitments' on the development of solar farms to support the Department for Energy and Climate Change's push for greater levels of local and community ownership.

The eighth commitment of the standard-setting document, which has been agreed by all STA members, will now read: "We will offer investment opportunities to communities in their local solar farms where there is local appetite and where it is commercially viable."
The move from the solar industry shows that it is now best practice, where commercially viable, to offer local investment opportunities in solar farms such as bond offers, local authority partnerships, partnerships with legally constituted community energy groups, or other appropriate community partners or approaches, including revenue sharing through reductions in local electricity bills.
The revised Commitments are being launched at a Solar Trade Association 'masterclass' being held today, designed to educate developers on the costs, benefits and regulatory implications of the different approaches to community investment. The event will include a videomessage from the Secretary of State for Energy and Climate Change Rt Hon Edward Davey MP.
Welcoming the newly revised 10 Commitments in the videomessage, the Secretary of State for Energy and Climate Change Rt Hon Edward Davey MP said:
"Solar is a key part of the community energy revolution and I think we will continue to keep [public] support and grow that support. […] I am particularly grateful to the Solar Trade Association for its work in showing people the best practice in installations in the 10 Commitments and for including shared ownership and community energy as part of those 10 Commitments."
In January 2014 the Department for Energy and Climate Change asked an industry taskforce, as part of its Community Energy Strategy, to come up with a framework for increased community ownership of local projects. In November 2014 the Shared Ownership taskforce duly tabled its report, and the Government is set to respond to that in the coming weeks.
Leonie Greene, Head of External Affairs at the Solar Trade Association, who represented the solar industry on the Shared Ownership Taskforce, said:
"Our aim is to find genuine win-wins for the industry and communities that will ultimately enable the UK to accelerate the deployment of clean solar power. The policy framework has been unfairly tilted against the solar industry in the UK, despite solar farms being the most popular local energy development. Sadly we expect a market contraction later this year and for any projects to be highly sensitive to costs. We're very interested in the potential ISA eligibility for local investors in solar farms to help the industry secure cost-effective financing – that could give us a real advantage as well as inviting mass public involvement."
The STA has long argued for evidence-based policy making on community energy, with market research showing public enthusiasm for debt-based investment instruments, such as local bond offers. Such offers have already been used successfully by companies such as Good Energy and Big60Million. This approach recently also received a major boost in the Autumn Statement which announced that bond offers will be eligible for inclusion in ISAs from September 2015.
Karl Harder of crowd-funding platform Abundance Generation, which has successfully campaigned for the ISA breakthrough said:
"The Autumn statement confirmed that crowdfunded bonds and debentures will be ISA eligible from the end of 2015. This opens up a major new source of low cost capital for the solar industry and will help the solar industry move towards grid parity while also making it possible for everyone in the UK to benefit from the solar revolution"
Featured Product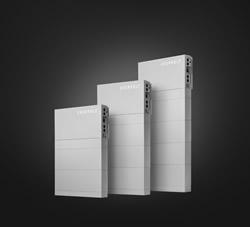 Renewable energy stored in an EVERVOLT home battery system is the perfect backup plan against an uncertain utility grid and weather events. Run key appliances longer and live life when the unexpected happens. EVERVOLT battery storage systems are covered by a complete 12-year warranty from Panasonic.