Fronius USA has released the Fronius Rapid Shutdown Box for an immediate, compliant and convenient solution to the latest NEC 2014 code requirement of Rapid Shutdown.
The NEC of 2014 requires photovoltaic systems to have an AC functionality to manually shutdown the power in the event of an emergency. This new code requirement has raised concerns throughout the solar industry since many products are not able to accomodate such functionailty. The Fronius Rapid Shutdown Box is a convenient solution for system owners and developers to implement the safety needs required by this new requirement.

With the Fronius Rapid Shutdown Box, Fronius is able to offer a reliable and easy way to install a solution for all single phase Fronius SnapINverters from 1.5 kW to 8.2 kW. Directly connected to the inverter through the same DC conduit as the DC homeruns, the Fronius solution minimizes the number of boxes needed providing an ease of installation. No extra power supply or ground level hardware needed, reducing system cost. The Rapid Shutdown is triggered whenever AC is not present, and the DC lines are rapidly discharged by the inverter. Fronius is accepting orders now.
Additional Information
Additional data on the Fronius Rapid Shutdown Box is available online at www.fronius-usa.com. For more information on ordering the Fronius Rapid Shutdown Box, please contact your individual Fronius sales representative or email pv-sales-usa@fronius.com.
About Fronius USA Solar Energy Division
Fronius USA LLC, headquartered in Portage, Indiana, is the leader in photovoltaic (PV) system inverters and applicable accessories. The company is a part of a global network and subsidiary of Fronius International GmbH, headquartered in Wels, Austria. Fronius USA LLC has three divisions: Perfect Welding, Solar Energy and Perfect Charging. Through innovation and new technologies, Fronius USA has become a resource for quality service, products and innovations to the growing solar industry. For more information, visit www.fronius-usa.com.
Featured Product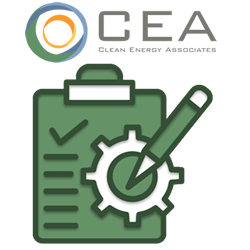 Clean Energy Associates provides a complete quality assurance solution that covers the entire product lifecycle of PV modules, storage systems, and every Balance of Sy stem (BOS) component. CEA's experienced on-the-ground and international team of quality control engineers and account managers offer an unparalleled quality assurance presence that can protect solar and storage investments and ensure future energy-producing viability for the life of the product.