Move Makes Energy Efficiency Efforts More Cost Effective for Clients
FAIRFAX, Va. (February 10, 2015) – ICF International, a leading provider of consulting services and technology solutions to government and commercial clients, today announced a new alliance intended to help shoppers make energy-efficient choices when purchasing consumer electronics, appliances and lighting products in retailers across the country.

ICF has engaged CROSSMARK, a leading sales and marketing services company, to provide in-store activation and merchandising related to energy efficiency programs, often including ENERGY STAR products, for leading energy companies and regional entities. CROSSMARK will represent ICF in major retail outlets, ensuring that shoppers receive information about energy-saving products and incentives provided by local electric utility companies.
"ICF, CROSSMARK, utility providers and shoppers all have the same goal with this program: to reduce energy consumption and save money for consumers," said Tom Roessler, senior vice president for ICF International. "CROSSMARK has expertise in developing and executing high-impact engagement programs, which we expect will make this alliance a great success."
Roessler said CROSSMARK will also develop insight-driven in-store demonstrations and events to highlight the financial and environmental importance of conserving energy. "With current technology, smart meters and a commitment by utility companies, it's easier than ever to conserve electricity," he said. "Lighting and appliance programs have been key drivers for goal achievement for utility programs. Because this alliance makes our lighting and appliance offerings more cost effective while delivering better data analytics than current market options, we expect to be able to provide higher value to our existing clients and address new opportunities throughout North America."
Featured Product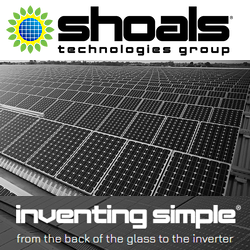 Inventing Simple® isn't just a slogan to us, it's a way of life. Using simple plug-and-play ideology, we revolutionized solar installations in 2003 with our Interconnect System™. Our harnessing system is now the gold standard EPC's use around the world. By using simple ideas, we are making solar energy a more affordable and clean power source for future generations.