CleanEquity Monaco 2015 on March 5th & 6th at the Oceanographic Museum of Monaco
LONDON, Feb. 20, 2015 -- EnerVault Corporation, a manufacturer of utility energy storage systems, announced today that it will present at CleanEquity Monaco 2015 on March 5th & 6th at the Oceanographic Museum of Monaco.

CleanEquity Monaco is an annual invitation-only event hosted by Innovator Capital, the London based specialist investment bank.
Other partners and sponsors include Prince Albert II of Monaco's Foundation, Covington & Burling, Porter Novelli, The Climate Group, PR Newswire, Cranfield University, the Monte-Carlo SBM, Oceanographic Museum of Monaco and the Monaco Chamber of Economic Development.
EnerVault has been selected by an expert panel as one of the world's most innovative cleantech companies for its development of safe, reliable and cost-effective energy storage systems. EnerVault will present its business plan to senior financial and strategic cleantech investors, policy makers, legislators, end users and media.
About EnerVault:
EnerVault designs and manufactures grid-scale, long duration energy storage systems based on iron-chromium redox flow battery technology pioneered by NASA. EnerVault's storage systems offer grid operators the flexibility to both absorb and deliver energy to cost effectively integrate renewable resources, manage system efficiency and increase grid reliability. Based in the Silicon Valley, EnerVault is the first company to deploy megawatt-hour scale iron-chromium redox flow battery systems in field operations. For more information, visit www.EnerVault.com
Featured Product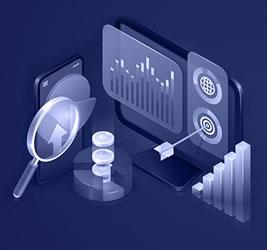 At Precedence Research we combine industry-leading insights with ground-breaking research techniques to help our clients successfully address their unique business challenges and achieve mission-critical goals. Our suite of services is designed to give tailwinds to businesses.