PV America show, being held on March 9 – 10 in Boston, MA.
Livermore, CA (February 23, 2015) – SolarBOS, a leading developer and manufacturer for Balance of System products in the Solar Energy Industry, will be exhibiting at booth 607 at this year's PV America show, being held on March 9 – 10 in Boston, MA.

All attendees will have the opportunity to see SolarBOS' Rapid Shutdown, Racking, and AC Panel Solutions for string inverter systems. SolarBOS will also have their patented AFCI solution on display as well as the latest model of recombiners and other products.
"We are excited to be taking part in this year's PV America show in Boston," said Zuzana Piras, Marketing Communications Manager at SolarBOS. "We think it will be a great opportunity to connect with many of our customers, discuss their needs and challenges, and uncover how we can support their projects both this year and in the future."
To learn more about SolarBOS, please visit www.solarbos.com or contact sales@solarbos.com.
About SolarBOS
SolarBOS is a leading manufacturer of balance of system products for the North American solar industry. In addition to providing a wide array of standard products, SolarBOS excels in providing custom solutions for commercial and utility-scale projects. Founded in 2004, SolarBOS is headquartered in Livermore, California, with manufacturing in both Livermore and Grand Rapids, Michigan.
Featured Product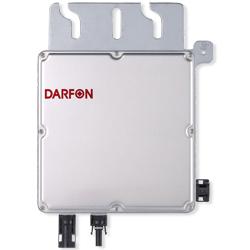 The Darfon G320 is the microinverter solution for today's high-power solar modules. The G320 handles 60- and 72-cell modules up to 350W DC and outputs up to 300W AC. The G320's 3-phase configuration accommodates the electrical distribution systems of most commercial buildings and to reduce, if not eliminate, the need for expensive transformers. The G320 comes in four voltage/phase configurations, so it can be installed in residential, commercial or utility applications.