With changes in the US economy in 2015, A USP analyst breaks down the solar market which economic factors will play a big role in this year.
February 25, 2015

The year of 2015 has already began to see fluctuations in the marketplace and economy which are clear catalysts for individual industries. The solar market has been evolving in recent years more than ever. Consumers who want to buy solar panels are stuck sifting through a crowd of companies who they have not worked with before and are often times very young companies. Factors from the general economy that contribute to the solar market directly such as oil prices, dollar value, and solar friendly policies are what Mr. John Patterson from USP calls, "catalysts for change in the solar market." John is the Senior Analyst for the company USP which is also known as Using Solar Panels, a California solar panel company. Recently, John did an analysis for USP to see what exactly these factors are and what they will likely change for homeowners.
John explains, "Consumers are feeling the effects of various current economical factors that each have their own influence on homeowners. Facets such as lower gas prices, a dollar struggling to regain its value, and renewable energy friendly policies play a part in homeowners wanting to buy solar panels." Short term energy outlook statistics like these performed on February 10th 2015 by The Energy Information Administration (EIA) show a low in oil price. The outlook report stated, "January was the seventh consecutive month in which monthly average North Sea Brent crude oil prices decreased, reaching $48/barrel (bbl), the lowest since March 2009." These drops mean lower prices at the pump and extra savings for consumers to use for things they need most. According to John those are factors that will drive customers to using solar panels. His analysis talks about how homeowners in 2015 will want to look into a solid investment that the government backs with the extra money they have in 2015.
Personal tax credit that the government gives out for homeowners who invest in their own system is up to 30% and is extended through December 31st of 2016 according to Energy.gov Tax Credits, an online government energy information center. John believes homeowners who understand the factors in 2015 will see the clear signs of investing in a system. John believes, "With more money in their pockets and the clock ticking on the tax rebate policy, homeowners know now is the time to go solar, in 2015. With 30% back in tax credits and utility savings starting immediately, consumers now see a return on their money within 5-10 years of going solar." In an economy with a recovering dollar, John believes renewable energy and specifically solar is one of the most solid investments a consumer can tap into as of now.
Featured Product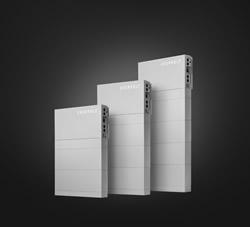 Renewable energy stored in an EVERVOLT home battery system is the perfect backup plan against an uncertain utility grid and weather events. Run key appliances longer and live life when the unexpected happens. EVERVOLT battery storage systems are covered by a complete 12-year warranty from Panasonic.