Supply deal to include modules assembled in South Korea
IRVINE, Calif., March 9, 2015 -- Hanwha Q CELLS Co. Ltd. ("Hanwha Q CELLS"), a top-10 global photovoltaic manufacturer of high-quality, cost-competitive solar modules, has signed a supply agreement with juwi solar to supply 75 megawatts (MW) of solar photovoltaic (PV) modules.

"Hanwha Q CELLS is thrilled to be working with juwi," said Steve Kang, president of Hanwha Q CELLS USA. "We are focused on expanding our utility-scale footprint in the United States, and this deal fits our goals perfectly."
"juwi chose Hanwha Q CELLS' module because of its high efficiency German engineered cells," said Forrest Collins, director of technology of juwi solar. "In addition, Hanwha Q CELLS has been classified as a bankable company, and its diversified manufacturing footprint helped put our trade case concerns at ease."
Hanwha Q CELLS' new Korean assembled modules feature a slimmer frame which reduces material and shipping costs, and industry leading weak light and high temperature performance.
All Hanwha Q CELLS modules are backed by a 25-year linear power warranty and 12-year workmanship warranty, as well as UL certification.
About Hanwha Q CELLS
In February 2015 Hanwha Q CELLS Co., Ltd. (NASDAQ: HQCL) emerged as a new global solar power leader from combining two of the world's most recognized photovoltaic manufacturers, Hanwha SolarOne and Hanwha Q CELLS. The combined company is listed on NASDAQ under the trading symbol of HQCL. It is headquartered in Seoul, South Korea, (Global Executive Headquarters) and Thalheim, Germany (Technology & Innovation Headquarters) and is the world's largest solar cell manufacturer as well as one of the largest photovoltaic module manufacturers. Due to its diverse international footprint including facilities in China, Malaysia, and South Korea, Hanwha Q CELLS is in a unique position to flexibly address all global markets, even ones with import tariffs, such as the United States and the European Union. Based on its well respected "Engineered in Germany" technology, innovation and quality, Hanwha Q CELLS offers the full spectrum of photovoltaic products, applications and solutions, from modules to kits to systems to large scale solar power plants. Through its growing global business network spanning Europe, North America, Asia, South America, Africa and the Middle East, the company provides excellent services and long-term partnership to its customers in the utility, commercial, government and residential markets. Hanwha Q CELLS is a flagship company of Hanwha Group, a FORTUNE Global 500 firm and a Top-Ten business enterprise in South Korea. For more information, visit: www.q-cells.com / http://investors.hanwha-solarone.com
About juwi solar
juwi solar Inc. (JSI) is a solar energy generation company based in Boulder, Colorado. JSI's primary business is the development, design, construction, operation and maintenance of utility-scale (1 MW and larger) solar energy generation facilities in North America. To date JSI has built large-scale solar projects in Arizona, Delaware, Florida, Nevada, New Jersey, North Carolina, Ohio, Texas and Vermont. JSI is wholly-owned by juwi AG of Germany, one of the world's leading renewable energy companies, which has built over 1,500 solar projects with a total capacity of approximately 1,400 MWs.
Featured Product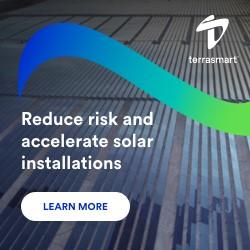 We push the limits in renewable energy, focusing on innovation to drive progress. Pioneering new solutions and ground-breaking technology, and smarter ways of working to make progress for our clients and the industry.