The fixed tilt ground mount facilities, 16 in total, achieved commercial operation in 2013 and 2014.
SALT LAKE CITY - March 11, 2015

sPower, a leading renewable independent power producer, announced today the purchase from FLS Energy, a full service solar energy provider, equity interest in three separate solar portfolios in North Carolina. The fixed tilt ground mount facilities, 16 in total, achieved commercial operation in 2013 and 2014.
"A key tenet in sPower's management philosophy is seeking out partners and projects that drive growth in the solar industry" sPower CEO, Ryan Creamer, commented. "FLS Energy is clearly amongst the most knowledgeable and successful solar energy companies on the east coast. We look forward to a long and mutually-beneficial relationship."
The portfolio, named sPower FLS North Carolina Solar 1, has 15-year PPAs with Duke Energy Carolinas and Duke Energy Progress. CohnReznick Capital Markets advised on the project. Stoel Rives LLP, a business law firm known for its leadership in corporate, energy, environmental, land use and project development law, assisted sPower with the negotiation and documentation of the acquisition.
"FLS is pleased with the sale of the equity interest in these assets based on sPower's proven abilities as a quality independent power provider and leader in the solar industry", said Dale Freudenberger, CEO of FLS Energy. "This investment will further enhance FLS Energy's ability to develop our pipeline and continue to create high paying, permanent North Carolina clean energy jobs. We expect additional strategic opportunities for our organizations to work together in the near future."
About sPower: Headquartered in Salt Lake City, with offices in San Francisco and New York City, sPower is a leading independent power producer (IPP) that owns and/or operates more than 130 utility and distributed electrical generation systems across the United States and the UK. With greater than a gigawatt between construction and pipeline, sPower is actively buying renewable assets in any stage of development in North America and the UK. sPower is a portfolio company of Fir Tree Partners, a prominent global investment fund with more than 20 years of investing history and approximately $13 billion of capital under management. www.spower.com
About FLS Energy: FLS Energy is a full service solar energy provider that owns and operates a portfolio of solar energy assets throughout the U.S. The FLS development team takes projects from conception to commissioning and offers complete in-house system design, engineering, construction, financing and turnkey project development. FLS Energy's mission is to make solar mainstream. FLS is committed to building a scalable and sustainable business model that values the contributions of each of its employees while remaining good stewards of the world. www.flsenergy.com
Featured Product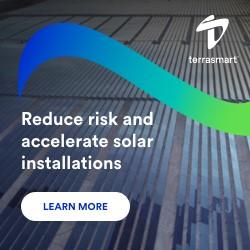 We push the limits in renewable energy, focusing on innovation to drive progress. Pioneering new solutions and ground-breaking technology, and smarter ways of working to make progress for our clients and the industry.