Hybrid Energy Innovations 2015, a broad hybrid energy conference due to be held April 8-9 in NY, announces four corporate sponsors for the event- Saft Batteries, Northern Power Systems, GOe3, and Demand Energy Networks.
HYBRID ENERGY INNOVATIONS 2015 ANNOUNCES FOUR CORPORATE SPONSORS

New York, March 24, 2015.
Hybrid Energy Innovations 2015 (www.hybridenergyinnovations.com,) a broad conference on hybrid energy due to be held April 8-9 in NY, continues to gain strong support in the clean energy community. Zackin Publications, the event organizer, is pleased to announce four corporate sponsors of the event- Saft Batteries, Northern Power Systems, GOe3, and Demand Energy Networks. Representatives from all four companies will be speaking at the event, including David Cohen of GoE3, Jonathan Lynch of Northern Power Systems, Jim McDowall of Saft Batteries, and Doug Staker of Demand Energy Networks.
Saft Batteries is an acknowledged leader in the development and industrialization of lithium-ion (Li-ion) batteries with proven expertise that goes far beyond the manufacture of cells and battery modules to include project management and delivery of complete, fully tested, and qualified systems. Saft now provides Li-ion energy storage systems offering the optimum combination of performance, reliability and safety for bankable projects in energy services and renewable energy integration. Further information on Saft Batteries can be found at: www.saftbatteries.com.
Northern Power Systems designs, manufactures, and sells wind turbines and power technology products, and provides engineering development services and technology licenses for energy applications, into the global marketplace from its US headquarters and European offices. It currently manufactures the NPS™ 60 and NPS™ 100 turbines.. Its patented next generation permanent magnet/direct drive (PM/DD) technology uses fewer moving parts, delivers higher energy capture, and provides increased reliability due to reduced maintenance and downtime. The company's FlexPhase® power converter platform uses patented converter architecture and advanced controls technology for advanced grid support and generation applications. Northern Power Systems offers comprehensive in‐house development services, including systems level engineering, advanced drivetrains, power electronics, PM machine design, and remote monitoring systems to the energy industry. Further information on Northern Power Systems can be found at: www.northernpower.com.
GOe3 is an Arizona-based company forging a new vision for the future of renewable energy adoption through EV/solar route-based infrastructure to support greater intercity, interstate, and cross-country mobility for EV drivers. It offers a Level 3/2 combination unit, which includes a Level 3 DC fast charger and a Level 2 dual (70 amp) charger. Its charging stations can charge an electric vehicle in as little as 15 minutes. The stations are designed to adapt with evolving EV technology and are capable to charging all EVs currently on the market. Further information on GoE3 can be found at: www.goe3.com.
Demand Energy Networks has architected the most comprehensive platform for integrating big-data analytics with energy storage at the edge of the utility grid. The company was founded in 2008 and is led by a team of seasoned entrepreneurs from the telecom, utility and renewable energy industries. Its cloud-based, battery-agnostic solution is running distributed energy storage systems today that are producing economic value on two continents and are transforming how energy is acquired and utilized in commercial and industrial buildings. The company's systems are boosting the value of renewables by firming and time-shifting the power so that it can be dispatched when it is most economically valuable, while at the same time improving grid stability. We believe the deployment of distributed generation and intelligent energy storage systems on either side of the customer meter will make the smart grid smarter, more resilient and cost-effective for everyone. Further information about Demand Energy Networks can be found at: www.demand-energy.com
For further information on Hybrid Energy Innovations 2015, please visit www.hybridenergyinnovations.com or contact:
Michael Mascioni
Conference Director, Hybrid Energy Innovations 2015
MMMascioni@AOL.com
212-838-3226
Michael Bates
Publisher, Zackin Publications
bates@renew-grid.com
203-262-4670, ext. 222
Featured Product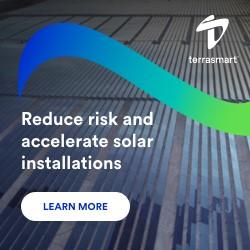 We push the limits in renewable energy, focusing on innovation to drive progress. Pioneering new solutions and ground-breaking technology, and smarter ways of working to make progress for our clients and the industry.