KB Racking and A1 Solar Inc. have recently installed a non-penetrating rooftop PV system on the coast of California.
Los Angeles, CA April 16, 2015

KB Racking, a leading North American solar mounting company, and A1 Solar Power Inc., a premiere California solar installation company, have completed their first co-rooftop project: a non-penetrating rooftop solar system in the state of California.
The project is located on the coast of Corte Madera, just north of San Francisco. The system was installed using EkonoRack 2.0, an aerodynamic mounting solution designed for simplicity and rapid installation. EkonoRack 2.0's modular design and KB Racking's custom engineering work allowed the system to be installed a few feet from the coast, without the use of seismic anchors.
"Were always on the lookout for new and innovative technologies in the solar industry, and to work alongside companies who are making progress in that arena. We found the EkonoRack to be a sleek and simple solution and were thrilled to hear that the system could be solely ballasted without penetrating the roof."
Robin Schneider, VP of Operations, A1 Solar Power Inc.
"Most parts of California have stringent seismic restrictions set forth by the Structural Engineers Association of California. Our engineering team prepared a custom layout and engineering calculations to ensure that the system adhered to the seismic displacement requirements in the area. We are pleased to have our first non-penetrating system up and running in California and look forward to many more in the coming year." Alex Taillon, Head of Engineering, KB Racking.
ABOUT A1 SOLAR POWER INC.
A1 Solar Power Inc. is based in California with over 25 years of experience in the alternative energy industry, using current technologies and state of the art techniques to ensure the best possible solar electric system to meet the needs of its customers.
ABOUT KB RACKING
KB Racking is a leading North American solar mounting systems provider. They specialize in commercial, flat and pitched roof mounting solutions that are durable and simple to install. They have completed over 7MW of solar energy across the United States and Canada.
Featured Product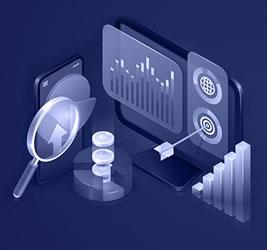 At Precedence Research we combine industry-leading insights with ground-breaking research techniques to help our clients successfully address their unique business challenges and achieve mission-critical goals. Our suite of services is designed to give tailwinds to businesses.