Ireland-Based Kingspan Group plc sees untapped potential in U.S. market and overlooked credit-worthy customers
JESSUP, MD - April 23, 2015 - In a move that could prove transformative for the fast-growing solar energy sector in the United States, Kingspan Group plc of Ireland today announced the U.S. launch of its globally-recognized solar energy solutions provider, Kingspan Energy. The company offers end-to-end solar photovoltaic (PV) installations to the commercial and public sectors, including feasibility, design, installation, and financing.­

"We see great long-term potential in the American solar energy market," says Ralph Mannion, president of Kingspan Energy. "For us, bringing Kingspan Energy to the U.S. is a natural next step. There is tremendous opportunity here for us to not only grow as a company, but to bring solar energy to previously overlooked customers in the United States."
Primarily focused on the 150kW to 5MW market, Mannion says Kingspan's key strategy will be to remove what it sees as the primary obstacle faced by many potential customers in the marketplace: credit. Kingspan Energy will focus on those who have been unable to access solar energy due to the restrictive nature of the financing options currently available on the market.
"Our goal is to make solar available to a wider range of organizations, many of whom may have been unable to install financed rooftop solar in the past," says Mannion. "Our global experience, and access to our own financing, allows us to look at more types of buildings, businesses, and credit profiles than traditional solar developers. We feel this is a critical component in unlocking the broader U.S. commercial rooftop PV market, which has trailed the residential and utility scale markets in recent years. When you add in our 50 years of delivering high performance building envelope solutions to projects across the globe, we feel we have a unique and compelling proposition for the US commercial and industrial marketplace."
Kingspan Energy is the latest investment in the United States by Kingspan Group, a $2.5 billion dollar publicly traded company with almost 7000 employees worldwide. Known as a global leader in high performance building materials and solar integrated building envelopes, the company has over 2000 employees and 10 manufacturing facilities across the United States.
Kingspan Energy began marketing its unique services in the U.S. in late 2014 and has rapidly developed a customer portfolio that includes projects in a variety of sectors, including mid and large-sized commercial, non-profit and faith-based organizations, as well as public sector buildings and multi-family housing.
Featured Product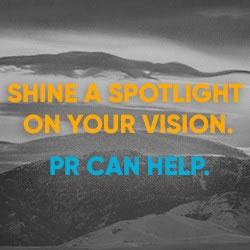 FischTank Marketing and Public Relations provides communications and marketing services to both start-up and established renewable energy companies. We provide media relations, content writing, digital/social media, and other marketing support to companies working in sectors spanning solar, LED lighting, energy storage, hydrogen, battery development and manufacturing, alternative fuels, and more. Our clients have been featured in top tier media including print, online and broadcast.