The decision last year to prematurely end the access to the Renewable Obligations scheme spurred more than 1.6 GW of new projects last quarter
LONDON, England (April 29, 2015) - According to a new report from IHS Inc. (NYSE: IHS), the leading global source of critical information and insight, at least 110 photovoltaic (PV) projects with a combined capacity of 1.6 GW were completed in the United Kingdom in the first quarter (Q1) of 2015, prior to the end of the Renewable Obligations (RO) scheme for projects larger than 5 megawatts (MW). This latest PV push brings the total number of large solar farms to 311, with a combined capacity of 3.8 GW, which is more than half (51 percent) of the U.K.s total installed PV capacity of 7.5 GW.

"As in markets like Germany, France and Italy, PV developers and installers in the United Kingdom try to demonstrate how fast they can build large PV plants, once the paperwork has cleared," said Josefin Berg, senior analyst for solar power at IHS. "In fact, some of these projects received their permits as late as early February of this year."
According to the IHS UK Deal Tracker report, one third of the total capacity is controlled by the three largest PV investors in the U.K. -- Lightsource, TerraForm Power and Bluefield LLP - and half of the total capacity is owned by the 10 largest developers. "Financial investors dominate the ownership landscape in the U.K., and we will see many of these newly built plants being acquired over the coming months," Berg said.
The UK Deal Tracker contains data on locations; developers; engineering, procurement and construction contractors (EPCCs); and owners for 2,403 PV projects in the United Kingdom. Of these, 831 projects are at various stages of development. "There are 500 projects in the U.K. pipeline that are larger than 5 megawatts, and which now will either have to be reduced below 5 megawatts, submitted to the highly oversubscribed Contracts for Difference tenders or scrapped entirely," Berg said.
"After this rush in the U.K., less capacity will be installed per quarter, but the market has not cooled off," Berg continued. "How policy makers will react to this market pace remains to be seen, as we will not know much before the coming elections."
For information about purchasing this report, contact the sales department at IHS in the Americas at (844) 301-7334 or AmericasLeads@ihs.com; in Europe, Middle East and Africa (EMEA) at +44 1344 328 300 or technology_emea@ihs.com; or Asia-Pacific (APAC) at +604 291 3600 or technology_APAC@ihs.com.
Featured Product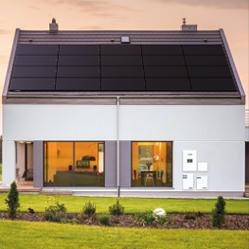 The Q.Home+ ESS HYB-G1 energy storage solution offers scalable storage capacity from 4.5 kWh up to 18.9 kWh and comes in a modular design for easy and fast installation. The system is offered in both DC-coupled and AC-coupled configurations and can connect up to 3 batteries in series using only one inverter and battery management system (BMS). The system includes an integrated backup power function for 100% of the rated inverter output to support critical loads in the event of power failure and offers remote monitoring using the QHOME+ web portal or QHOME+ ESS mobile app.