Ms. von Althann will serve on the FuelCell Energy Audit & Finance and Compensation committees.
DANBURY, Conn., May 13, 2015 -- FuelCell Energy, Inc.

(Nasdaq:FCEL), a global leader in the design, manufacture, operation and
service of ultra?clean, efficient and reliable fuel cell power plants, today
announced that Natica von Althann has been appointed to the Company's Board
of Directors. She brings with her extensive financial and risk management
expertise gained from senior executive roles at Bank of America and
Citigroup as well as utility experience gained from her six years as a
member of the PPL Corporation board of directors, one of the largest
investor-owned companies in the U.S. utility sector, with approximately 18,000 megawatts of power generating capacity. Ms. von Althann will serve on the FuelCell Energy Audit & Finance and Compensation committees. This addition to the FuelCell Energy Board of Directors increases the total number of members to eight.
Ms. von Althann is a skilled senior executive with deep and broad financial
and risk management experience gained from three decades of leadership
positions with leading financial institutions including Citigroup, Bank of
America and U.S. Trust. Currently, Ms. von Althann serves as a director of
TD Bank US Holding Company and as a director of PPL Corporation. Previously,
she was a founding partner of C&A Advisors, a consulting firm in the area of
financial services and risk management. Prior roles included Senior Credit
Risk Management Executive with Bank of America, Chief Credit Officer of U.S.
Trust, and 26 years with Citigroup in various leadership roles, including Division
Executive - Latin America for the Citigroup Private Bank, Managing Director
and Global Retail Industry Head, and Managing Director and co-head of the
U.S. Telecommunications - Technology group for Citicorp Securities.
"Natica adds a new dynamic to our Board with her wealth of experience and
knowledge of the utility industry, bank lending and global financial
markets," said Chip Bottone, Chief Executive Officer, FuelCell Energy, Inc.
"We look forward to benefitting from her expertise as we work to develop
larger power generation projects that deliver affordable and ultra-clean
power."
"FuelCell Energy is well-positioned with a distributed power generation
solution that meets the needs of power users and within an environmental
profile that benefits society at large," said Ms. Von Althann. "I am eager
to begin working with the Board to support and enable further growth of
FuelCell Energy."
About FuelCell Energy
Direct FuelCell(R) power plants are generating ultra-clean, efficient and
reliable power at more than 50 locations worldwide. With more than
300 megawatts of power generation capacity installed or in backlog, FuelCell
Energy is a global leader in providing ultra-clean baseload distributed
generation to utilities, industrial operations, universities, municipal
water treatment facilities, government installations and other customers
around the world. The Company's power plants have generated more than three
billion kilowatt hours of ultra-clean power using a variety of fuels
including renewable biogas from wastewater treatment and food processing, as
well as clean natural gas. For additional information, please visit
www.fuelcellenergy.com, follow us on Twitter and view our videos on YouTube.
Featured Product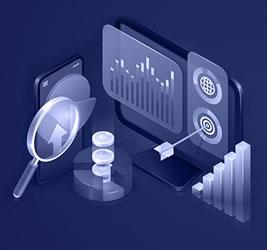 At Precedence Research we combine industry-leading insights with ground-breaking research techniques to help our clients successfully address their unique business challenges and achieve mission-critical goals. Our suite of services is designed to give tailwinds to businesses.